One of our top themes for the 2018 - 2019 Virtual Book Club for Kids was Pirates. We loved reading How I became a Pirate and sharing some fun activities for the week to do with your preschoolers and older toddlers. As requested we have searched and found some more Pirate Books for Kids that are perfect to go with these pirate activities. So go ahead and check out this fantastic selection of books that you and your kids will love themed around Pirates.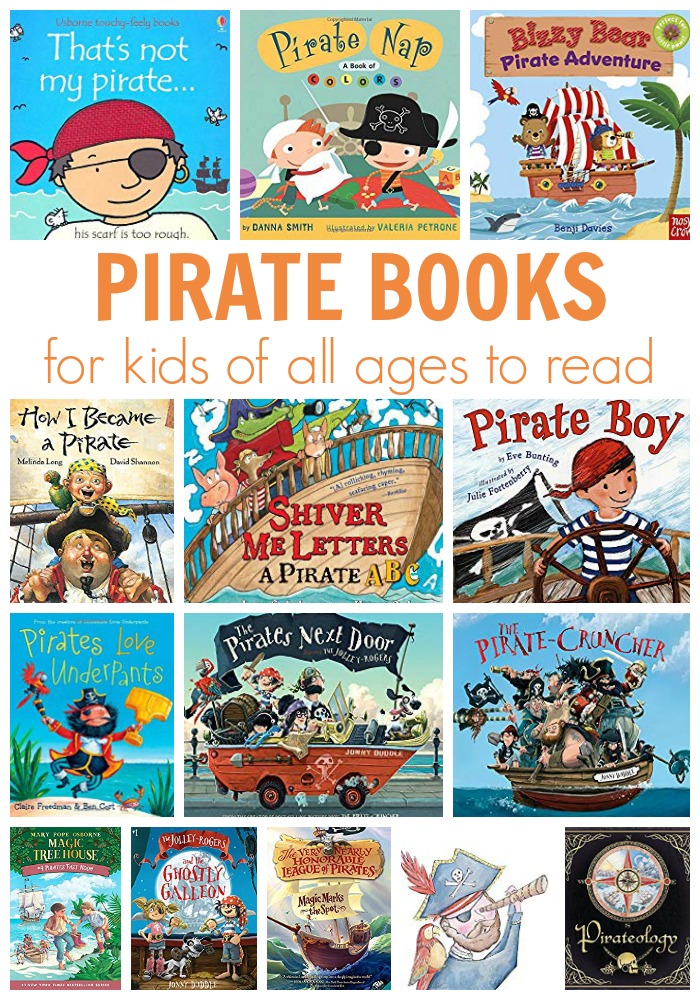 Find Your Activity Plan Here
Favourite Pirate Book for All Kids
We have included links to these books on Amazon. If you buy via the link we may earn a small commission.
If we had to recommend one book that all age kids will love whether you read aloud to your toddler our your school-aged kid reads to themselves we recommend
How I became a Pirate
by Melinda Long.
Pirate Books for Toddlers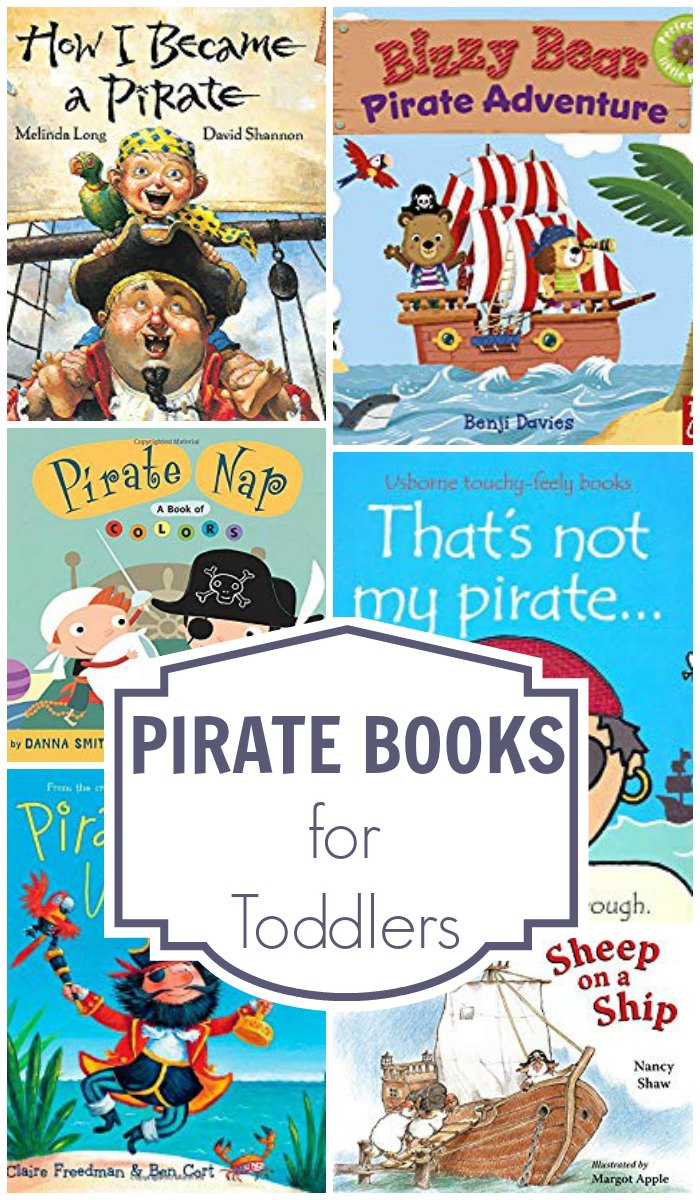 This section of books is ideal to read aloud to your youngest members of the family. Often coming in board book form fill up your book basket with these and share them throughout the day as well as leave them around for your toddlers to pick up when they want to read and explore a book.
Sheep on a Ship by Nancy Shaw
That's Not My Pirate… by Fiona Watt
Pirate Nap a Book of Colors by Danna Smith
Bizzy Bear: Pirate Adventure by Nosy Crow
Pirates Love Underpants by Claire Freedman
Pirate Books for Preschoolers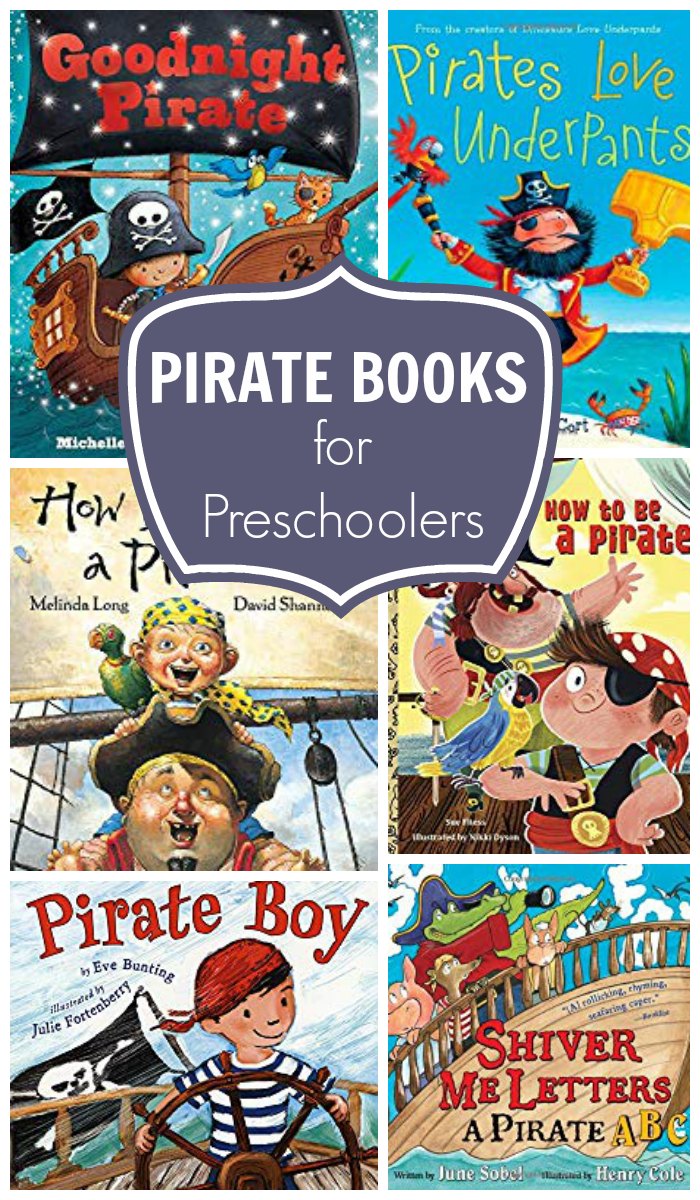 With preschoolers the books are a little longer, often combining elements of learning or longer stories. You will see that the Pirates Love Underpants book is featured here as well. This is a silly fun story that toddlers, preschoolers and older kids will love.
How to Be a Pirate (Little Golden Book) by Sue Fliess and Nikki Dyson
Goodnight Pirate: The Perfect Bedtime Book! by Michelle Robinson and Nick East
Shiver Me Letters: A Pirate ABC by June Sobel and Henry Cole
Pirate Boy by Eve Bunting and Julie Fortenberry
Pirates Love Underpants (The Underpants Books) by Claire Freedman and Ben Cort
Join the Virtual Book Club for Kids
If you have enjoyed these Pirate Books for Kids then why not sign up for our Virtual Book Club for Kids and have fun reading, playing, learning and creating based around fun preschool themes and books. Click over to our Pirate Activities at the bottom for a taste of a fun week plan that we share.
Each week during "term time" you will receive a fun Activity Plan link straight to your inbox with 5 simple to do activities around a fun theme and featuring a picture book that we recommend.
It's simple to join in this FREE BOOK CLUB ONLINE FOR KIDS just fill in the information below and confirm your email address when the first email arrives. You are then all set up to get more fun activities for you and your preschooler to do together throughout the year.
Weekly Virtual Book Club Plans
Get ideas for activities, crafts and recipes based on popular themes and featured books straight to your inbox each week to inspire you to connect and create with your children
Pirate Books for Kindergarten and Older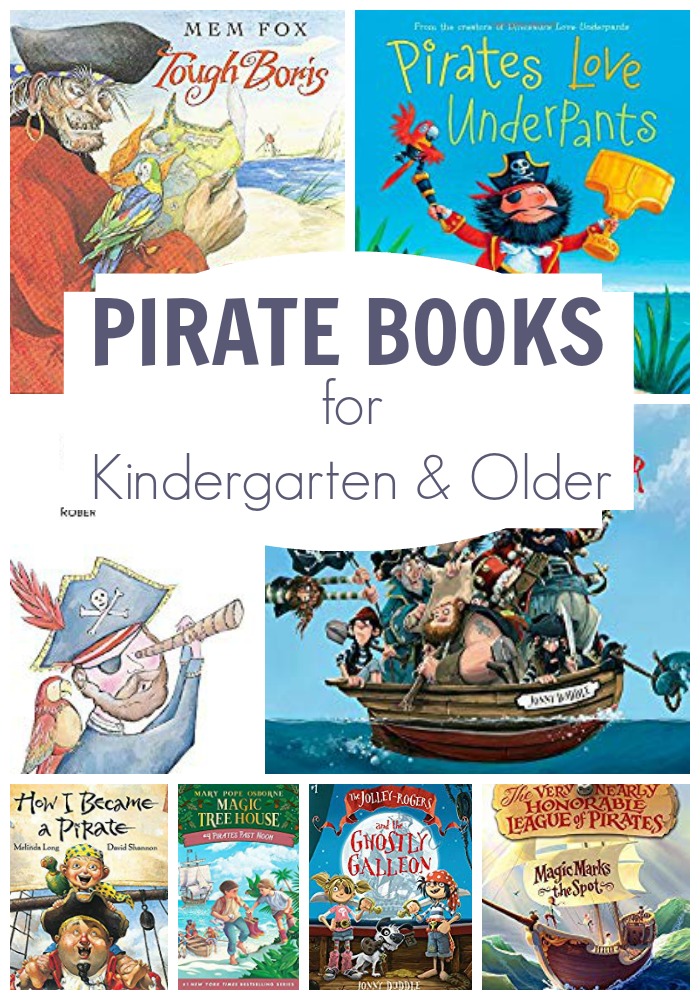 When it comes to books once your child starts school there is such a range that we have included a few easy books that bridge the gap between none-reader and reader as well as some classics that you and your children can read aloud together.
The Pirate Cruncher by Jonny Duddle
The Pirates Next Door by Jonny Duddle
Tough Boris by Mem Fox
Pirateology: The pirate hunter's companion by Captain William Lubbe
Pirates Past Noon (The Magic Tree House) by Mary Pope Osbourne
The Jolley Rogers and the Ghostly Galeon by Jonny Duddle
Magic Marks the Spot: The Very Nearly Honourable League of Pirates by Caroline Carlson
Treasure Island by Robert Louis Stevenson
Peter Pan by J M Barrie 
Pirate Activities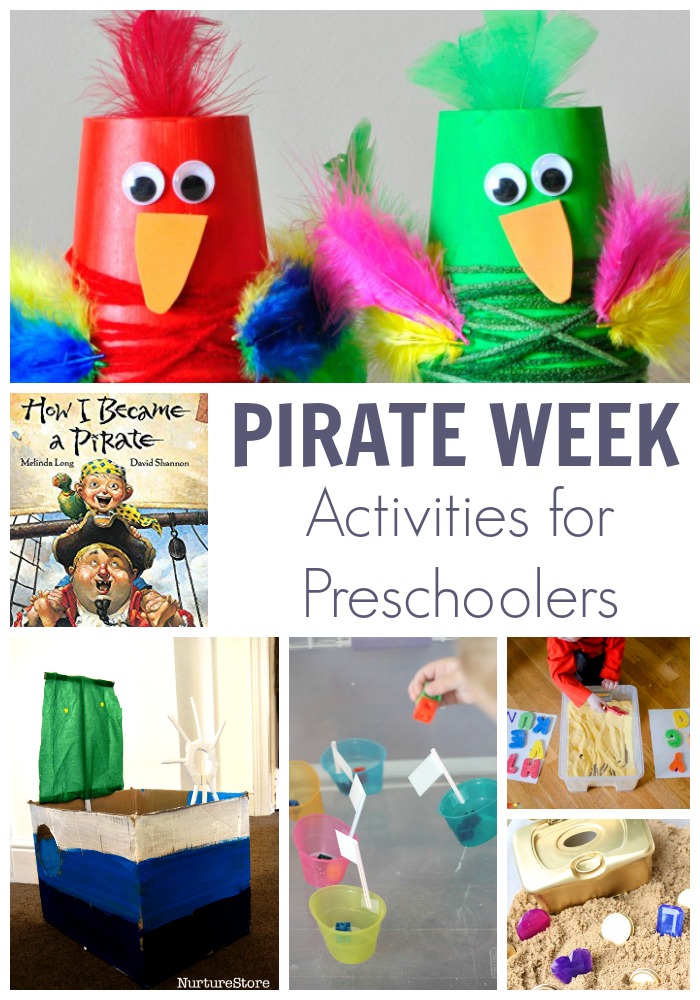 All of the books above will work fantastically with our Preschool Activities for a Pirate Theme and our How I Became a Pirate Activities
Also check out our Pirate Week Activities on Pinterest for even more inspiration for hands-on ideas that you can connect with these fun pirate books for kids.