This week we have a fun theme that works for Halloween, fall or really any time of the year. We're looking at Spiders and have chosen a book by one of our favorite kid's author and illustrator The Very Busy Spider by Eric Carle.
So here we go your Spider Week featuring The Very Busy Spider from the Virtual Book Club for Kids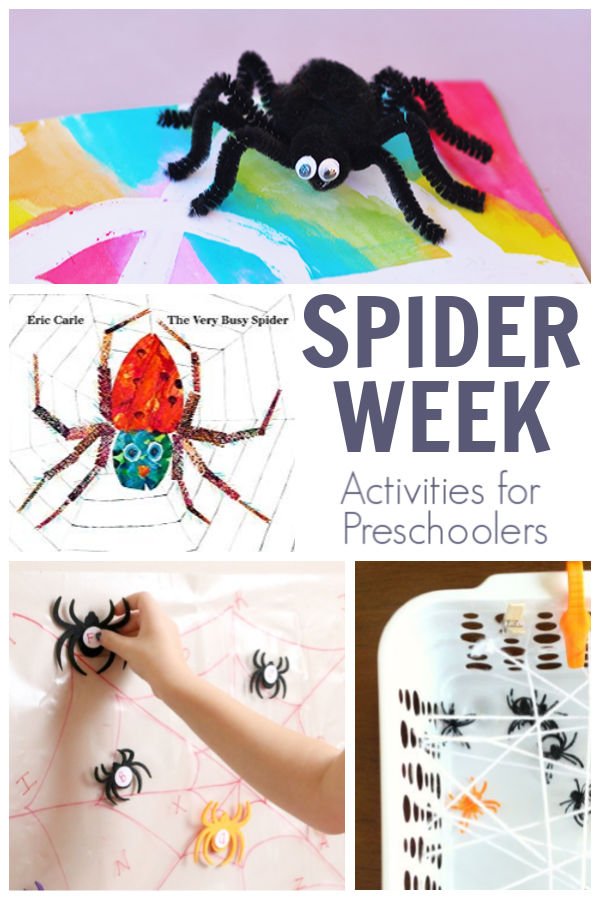 Find Your Activity Plan Here
The Very Busy Spider The Virtual Book Club for Kids Featured Book This week
We have included links to the books on Amazon. As an associate, we may earn from qualifying purchases.
This week's featured book is The Very Busy Spider by Eric Carle. With classic Eric Carle illustrations, this story tells the tale of a little spider building its web.
You can listen to the Read Aloud of The Very Busy Spider here:
Weekly Virtual Book Club Plans
Get ideas for activities, crafts and recipes based on popular themes and featured books straight to your inbox each week to inspire you to connect and create with your children
Spider Songs and Finger Rhymes
The Itsy Bitsy Spider Song | Twinkle Little Songs
There's A Spider On The Floor | The Kiboomers
Five Creepy Spiders | Super Simple Songs
Spider Week Activity Plan for Preschoolers
Each week here on the Virtual Book Club for Kids we try and give you 5 simple activities to play, learn, create and have fun with your preschoolers.
You can pick and choose which activities you wish to do as well. You'll also find a link to even more ideas for fun on this theme with your Pinterest board which is shown below and you can visit.
If you are looking for a weekly structure to these activities one of the team has put together this plan for the week. However, it really is up to you how you structure your week and the activities that you do.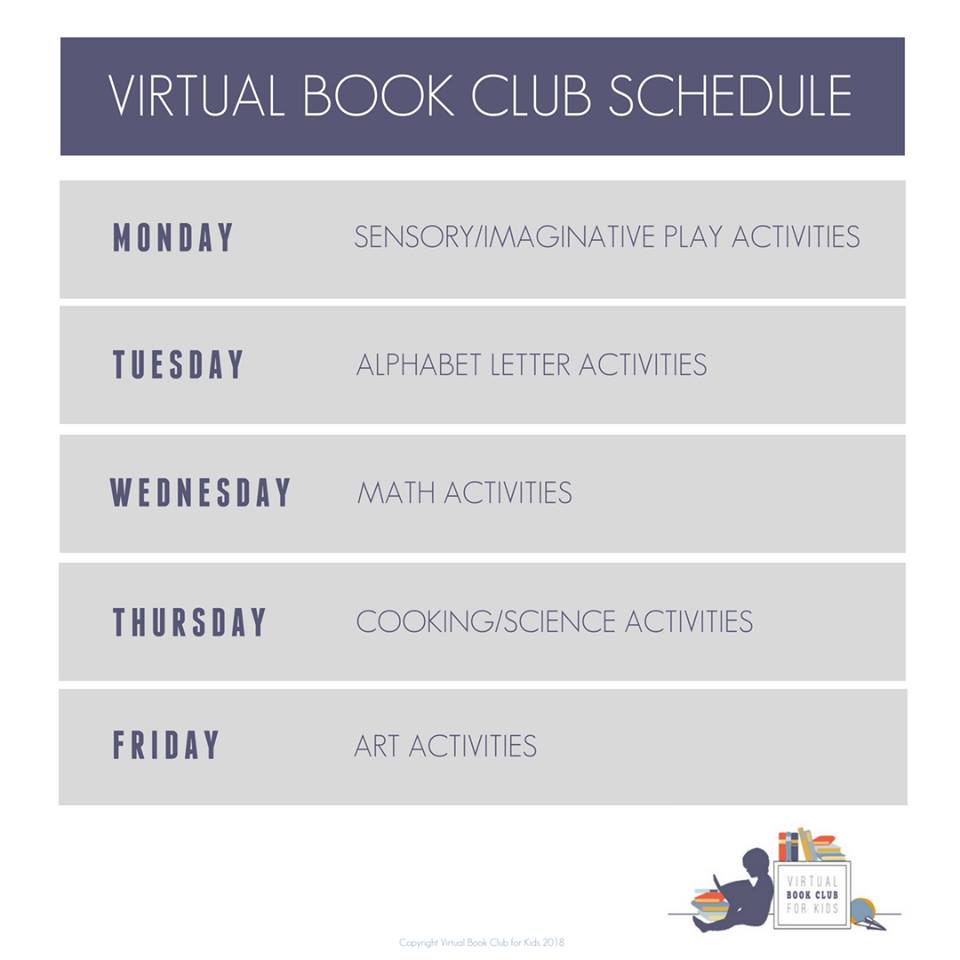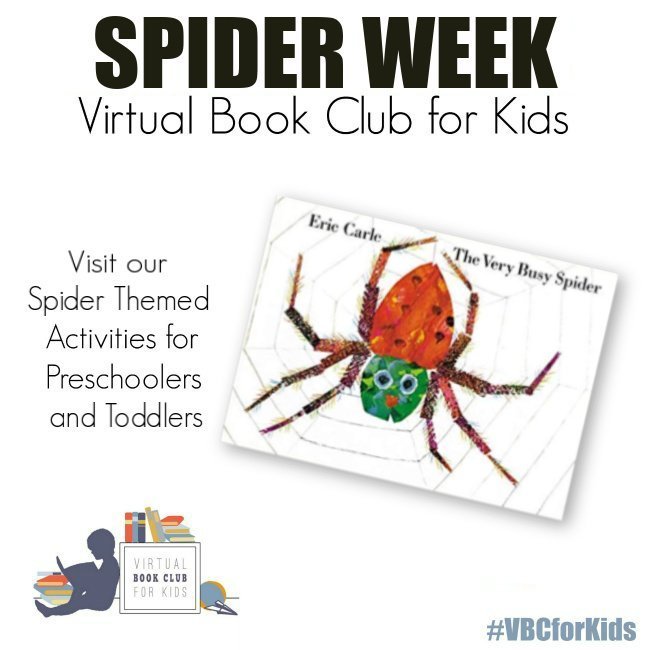 Spider Week Activity Plan for Preschoolers featuring The Very Busy Spider
More Spider Themed Activities for Preschoolers
If you would like more ideas or alternatives then you can find even more ideas on our Spider Week Pinterest Board.
Spider Themed Books for Preschoolers
Whether you want to switch the spider book for this week or add some others to your reading basket here's 3 of our favourite Spider Books for Preschoolers for you to read together.
Diary of a Spider by Doreen Cronin
I'm Trying to Love Spiders by Bethany Barton
For additional activities for Halloween you may also enjoy these weekly plans.