Halloween is around the corner and we are getting ready to celebrate with a fun fall theme that will work for Halloween as well with your Preschoolers. Pumpkins! And we are featuring our favourite Pumpkin Book Five Little Pumpkins by Dan Yaccarino.
So here we go our simple Pumpkin Week Activity Plan for Preschoolers from the Virtual Book Club for Kids Team.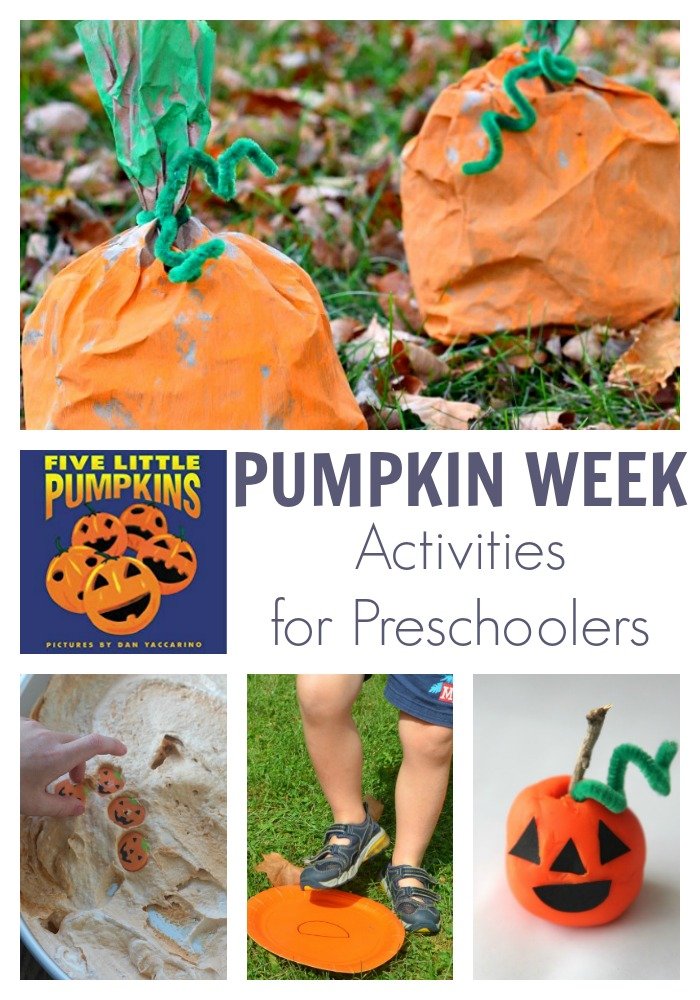 Find Your Activity Plan Here
Virtual Book Club for Kids Featured Five Little Pumpkins by Dan Yaccarino
We have included links to the book and resources we recommend for this theme. If you purchase via these links we may earn a small commission on the sale.
Five Little Pumpkins by Dan Yaccarino is a fun illustrated book for toddlers and preschoolers that follows closely with the rhyme 5 Little Pumpkins Sitting on a Gate. We love that it includes counting and rhyming words making it a fun book to read together with your toddlers and preschoolers.
If you can't get a copy of the book don't worry, watch it being read below. You'll also find some more pumpkin books below that we recommend reading with your preschooler.
Weekly Virtual Book Club Plans
Get ideas for activities, crafts and recipes based on popular themes and featured books straight to your inbox each week to inspire you to connect and create with your children
Pumpkin Songs and Rhymes
In each of our activity plans this year we are including some songs and rhymes for you and your preschooler to learn, move and sing. Check them out below:
Five Little Pumpkins Sitting On a Gate | Pumpkin Song
Five Little Pumpkins | Pumpkin Song
The Pumpkin Life Cycle Song
For even more pumpkin videos for kids, be sure to explore these Virtual Pumpkin Patch Field Trips.
Plan your Pumpkin Week
We have picked 5 easy activities based on this theme. Pick the one that appeals to you the most, try a few or if you are looking for more structure for your days then check out our weekly suggested schedule and plan to try all 5.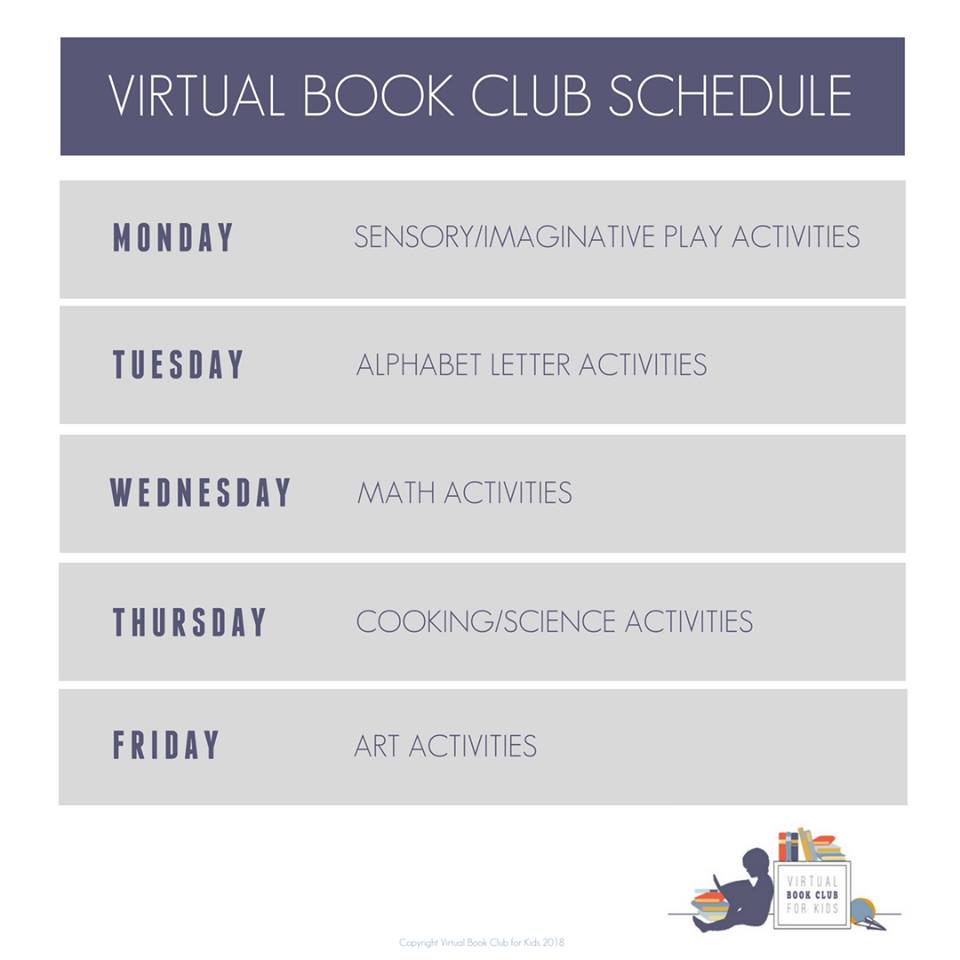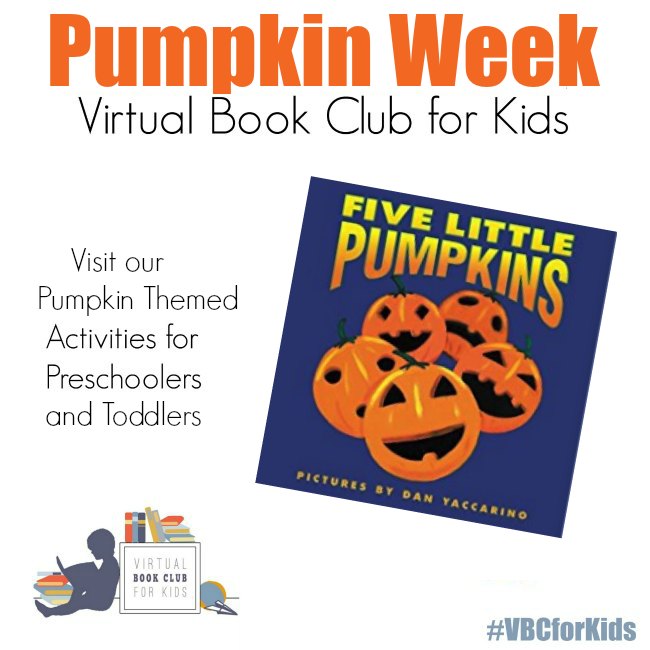 Pumpkin and Five Little Pumpkin Activities for Preschoolers
Five Little Pumpkins Book Themed Activity Plan for Preschoolers
A fun week of simple, easy, and low prep pumpkin-themed activities for preschoolers inspired by the book Five Little Pumpkins by Dan Yaccarino
Pumpkin Week Activities on Pinterest
Would you like more fun and easy pumpkin activities to do this week then check out our Pumpkin Week Pinterest Board for more ideas
More Pumpkin Books for Preschoolers
If you wish to add a few more books to your reading this week with your child then check out our 3 other book suggestions around the Pumpkin Theme this week.
It's Pumpkin Day Mouse by Laura Numeroff
Too Many Pumpkins by Linda White
Pumpkin Jack by Will Hubbell
Join Us Next Week for The Virtual Book Club for Kids
Our theme for next week is Monsters with the book Go Away Big Green Monster by Ed Emberley.
More Halloween Themes for the Month of October
Want to extend the Halloween Theme further this month then why not dip into one of our other not too scary themes activity plans for preschoolers like the Ghost Week featuring Ten Timid Ghosts or Monster Week with Go Away Big Green Monster.
Other Fall Themes for Preschoolers from The Virtual Book Club for Kids
Find all our themes for fall in one place with featured books that you will love to read together.