Pumpkin Week Activity Plan for Preschoolers
The stores are full of them and fall has finally arrived. Halloween is around the corner and we are getting ready to celebrate with a fun theme that will work for Halloween or Fall with your Preschoolers. Pumpkins. And we are featuring our favourite Pumpkin Book Five Little Pumpkins by Dan Yaccarino. So here we go our simple Pumpkin Week Activity Plan for Preschoolers from the Virtual Book Club for Kids Team.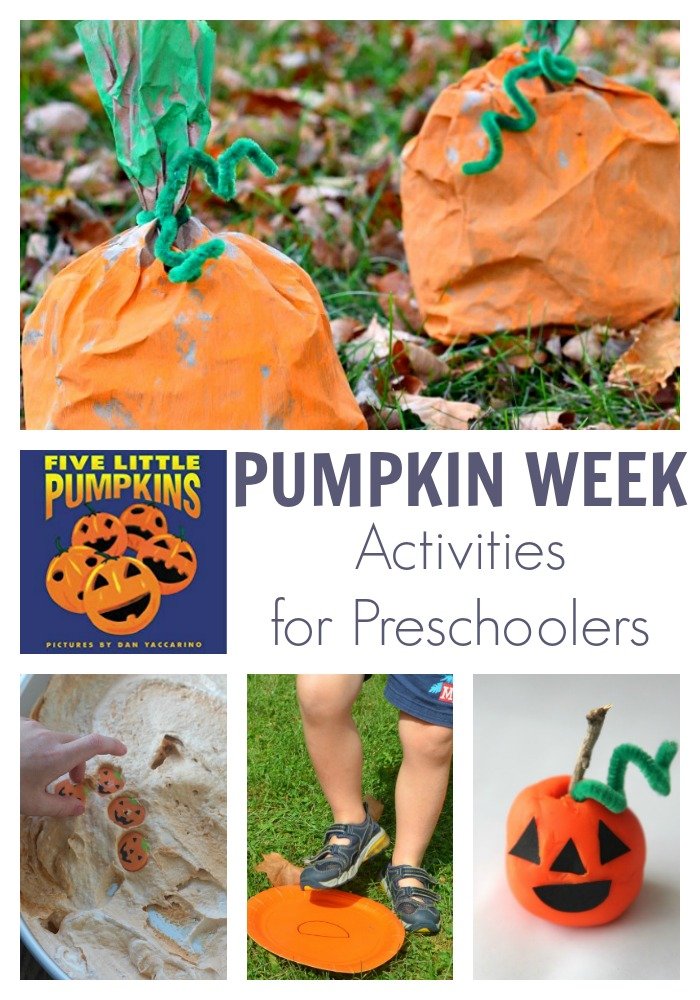 Virtual Book Club for Kids Featured Five Little Pumpkins by Dan Yaccarino
We have included links to the book and resources we recommend for this theme. If you purchase via these links we may earn a small commission on the sale.
Five Little Pumpkins
by Dan Yaccarino is a fun illustrated book for toddlers and preschoolers that follows closely with the rhyme 5 Little Pumpkins Sitting on a Gate. We love that it includes counting and rhyming words making it a fun book to read together with your toddlers and preschoolers.
AHOY MATEY!
"Talk like a Pirate" this September with this fun filled Pirate Themed Mini-Pack for Toddlers & Preschoolers
7 Fun Step-by-Step Activities to host your own week of Virtual Book Club for Kids at home with picture book recommendations, songs and rhymes plus a supply list making it possible to have a fun pirate themed week with your little ones
Weekly Virtual Book Club Plans
Get ideas for activities, crafts and recipes based on popular themes and featured books straight to your inbox each week to inspire you to connect and create with your children
Pumpkin and Five Little Pumpkin Activities for Preschoolers
We have picked 5 easy activities based on this theme. Pick the one that appeals to you the most, try a few or if you are looking for more structure for your days then check out our weekly suggested schedule and plan to try all 5.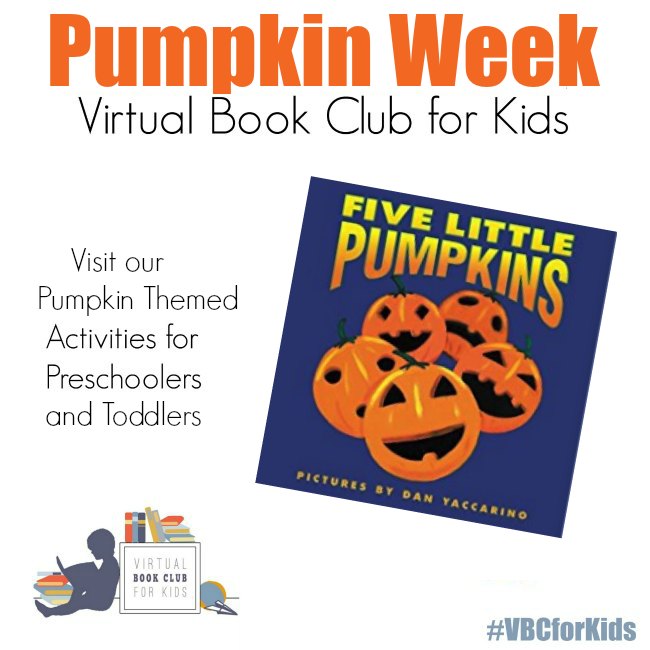 Pumpkin Sensory Play for the book Five Little Pumpkins
For this week's sensory activity we are going to get a little messy.
This 2-ingredient pumpkin fluff is easy to make and the kids will love the sensory exploration with it. Want to add in numbers and letters then use it as a writing tray and trace the numbers into the fluff.
Alphabet Activity for Pumpkin Week
Get moving and help with letter recognition with this really simple ABC Pumpkin Hop.
If you don't have the plates used then cut out the same shape from an orange card for easy pumpkins.
Don't Forget
We love seeing the activities that you do. So if you are on Instagram don't forget to tag us @virtualbookclubforkids and use the hashtag #vbcforkids
OR
Join our Facebook Group and share the pictures in there.
Math Activity for the Theme of Pumpkins
Our math activity is a game this week.
We are making our own pumpkins with a race to see who can make it first. It's great for turn taking, learning to lose as well as working on number recognition and recognizing numbers in a pattern like the numbers 1 – 6 on a dice.
Pumpkin Themed Song and Puppets
We are switching out our cooking and science this week for a song and easy DIY puppets.
These 5 little pumpkin finger puppets are ideal to make and then use with your preschoolers as you read and sing the 5 Little Pumpkin Rhyme.
Pumpkin Craft Activity for the Five Little Pumpkins
This week we are making a simple craft that you can then use for a fall decoration or add a little extra to make it ideal for Halloween.
We're making Paper Bag Pumpkins. If you want to adapt it for Halloween then add some features – maybe you could make a Pumpkin family with different sized bags and add facial features for Jack-o-lanterns.
More Pumpkin Books for Preschoolers
If you wish to add a few more books to your reading this week with your child then check out our 3 other book suggestions around the Pumpkin Theme this week.
It's Pumpkin Day Mouse by Laura Numeroff
Too Many Pumpkins by Linda White
Pumpkin Jack by Will Hubbell
Join Us Next Week For the Virtual Book Club for Kids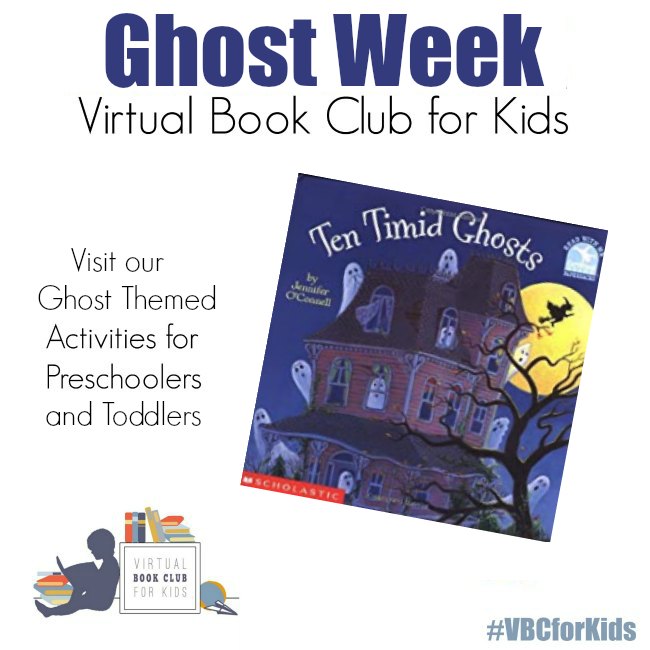 Our Next Theme is Ghosts and the Featured Book Ten Timid Ghosts by Jennifer O'Connell