Nocturnal Animals and especially bats are a great theme for around Halloween time as the clocks go back and it's more likely that children will encounter them whilst moving around rather than late at night. They can also be portrayed as a little scary so this week's featured book for the Virtual Book Club for Kids is aimed at helping bats seem a little less scary just like we did with the Monster Themed Week.
The featured book is Stellaluna by Janell Cannon but as you scroll down you will find other bat-themed books for toddlers and preschoolers that could be added to your book basket this week.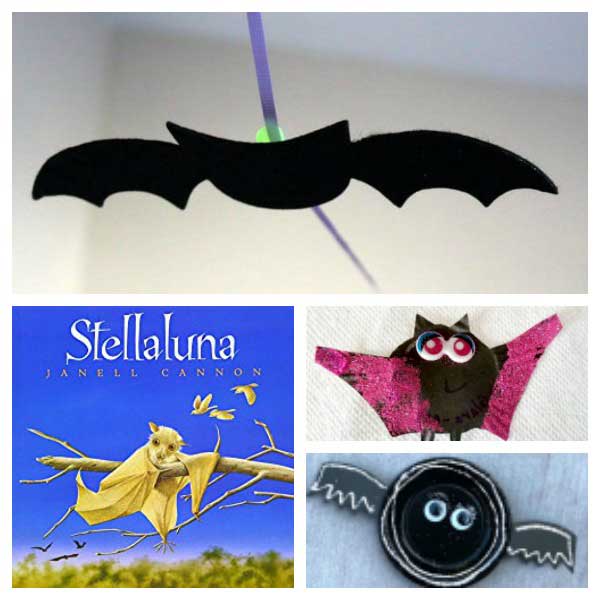 Find Your Activity Plan Here
Stellaluna by Janell Cannon
This post contains affiliate links - we may earn a small commission if you make a purchase through the links on the site
Stellaluna by Janell Cannon is a fantastic book and one that would make a great addition to any bookshelf. The book tells the story of little Stellaluna a baby fruit bat that gets lots and ends up living instead of with her bat family with some birds - as the book moves on she finds her bat family and discovers that bats aren't all that different than the birds that she was living with and not at all scary.
If you can't get a copy of the book don't worry, watch it being read below. You'll also find some more bat books below that we recommend reading with your preschooler.
Bat Songs and Finger Rhymes
In each of our activity plans this year we are including some songs and rhymes for you and your preschooler to learn, move and sing. Check them out below:
Batty Bat by Count Dracula on Sesame Street
Here's the animated version with the lyrics of this song too!
Bat Song!
Matt the Bat by The Learning Station
Plan your Bat Week
This week we will be crafting and playing along with Stellaluna by Janell Cannon
We have picked 5 easy activities based on this theme. Pick the one that appeals to you the most, try a few or if you are looking for more structure for your days then check out our weekly suggested schedule and plan to try all 5.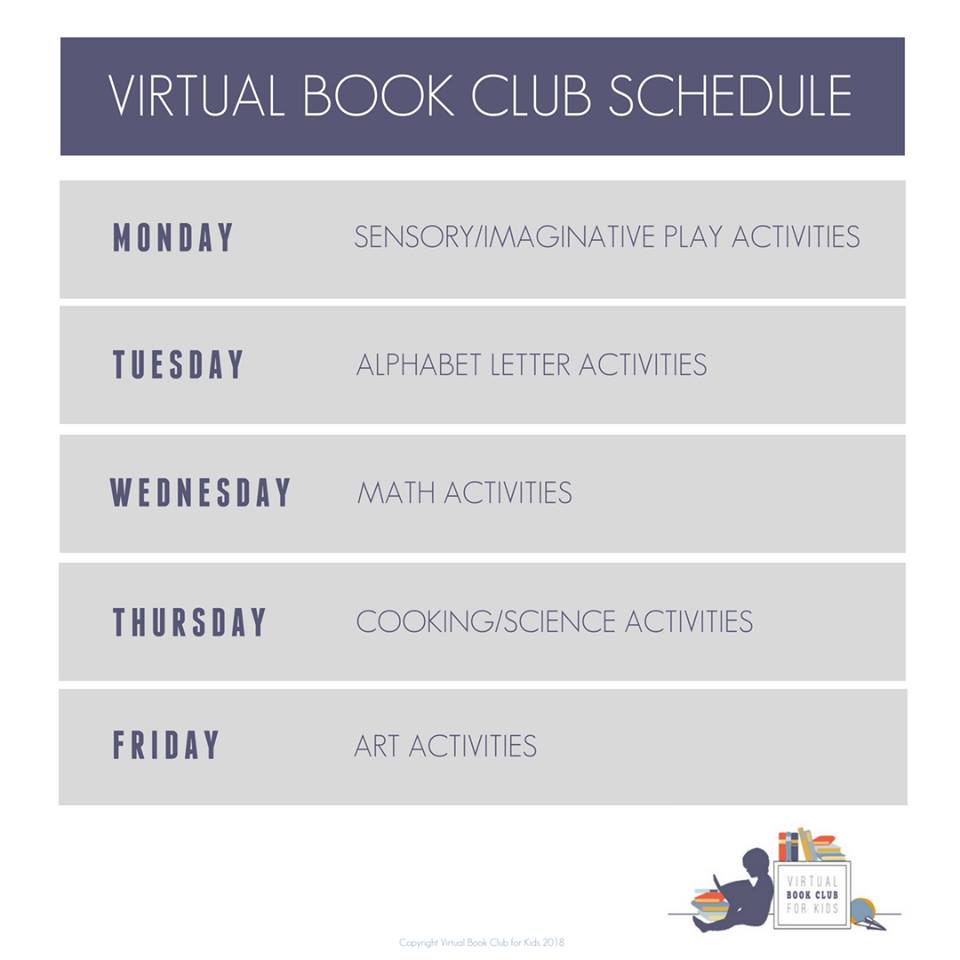 This is our suggested schedule if you plan to do an activity a day with your preschooler inspired by this fun Halloween theme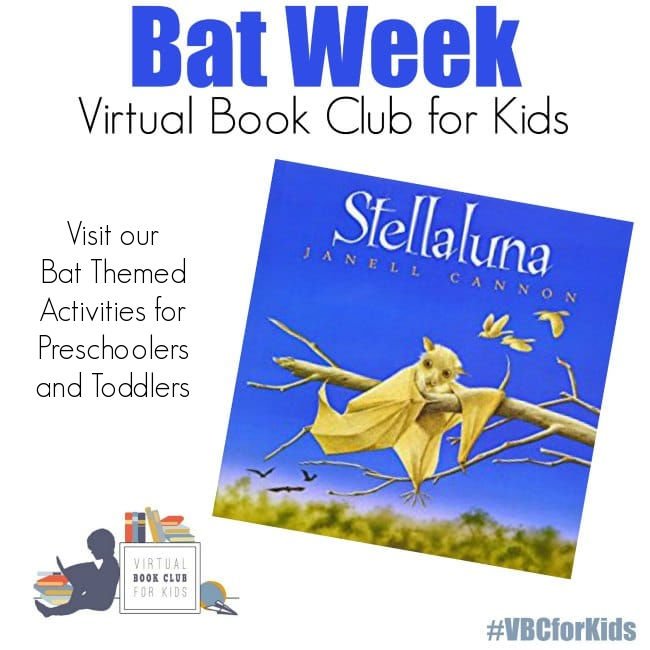 Stellaluna Themed Bat Activities from the Virtual Book Club for Kids
Stellaluna Book Themed Activity Plan
Get this week activity plan for bat or nocturnal animals with the featured book Stellaluna by Janell Cannon, aimed at Toddlers and Preschoolers.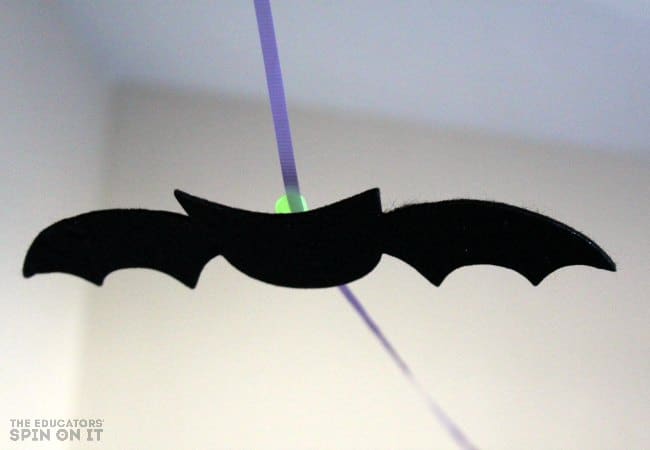 Flying Bat STEM Activity for Toddlers and Preschoolers from The Educators' Spin On It
Join the Virtual Book Club for Kids Weekly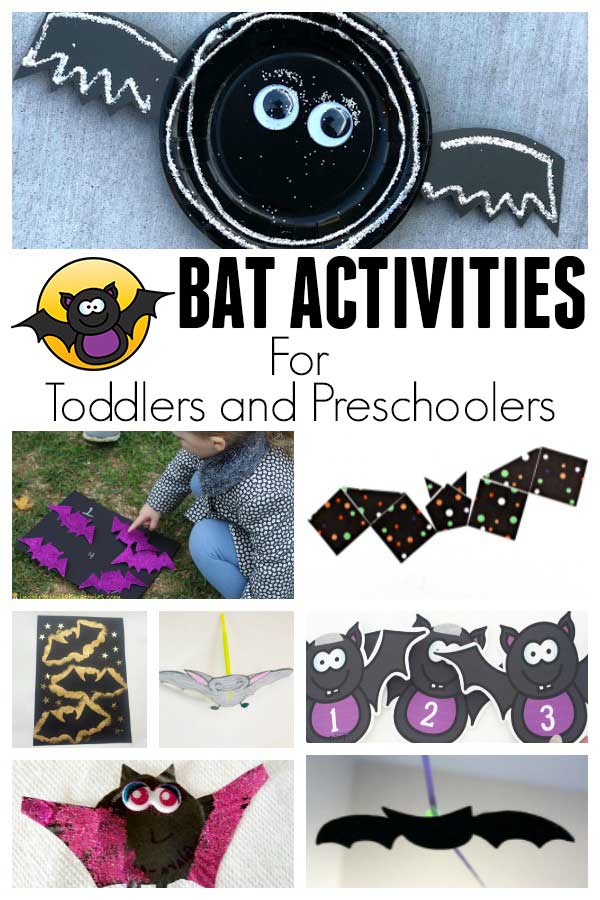 Looking for activities to connect and engage your toddlers and preschoolers each week that will also encourage a lifelong love of reading and help develop other skills then come along and join us at the Virtual Book Club for Kids.
There are 2 ways that you can follow along - Join our Virtual Book Club for Kids Facebook Group with nearly 10,000 other members by clicking on the button below.
Or sign-up to get the activities to your inbox every week from us here at The Virtual Book Club for Kids website.
Weekly Virtual Book Club Plans
Get ideas for activities, crafts and recipes based on popular themes and featured books straight to your inbox each week to inspire you to connect and create with your children
Bat Themed Books for Toddlers and Preschoolers
If you have trouble finding Stellaluna by Janell Canon or wish to add some more bat-themed books to your book baskets this week then here's our favourite bat books for toddlers and preschoolers.
Bats at the Beach by Brian Lies
Bats around the Clock by Kathi Applet
Bat Loves the Night by Nicola Davies
Night Song by Ari Berk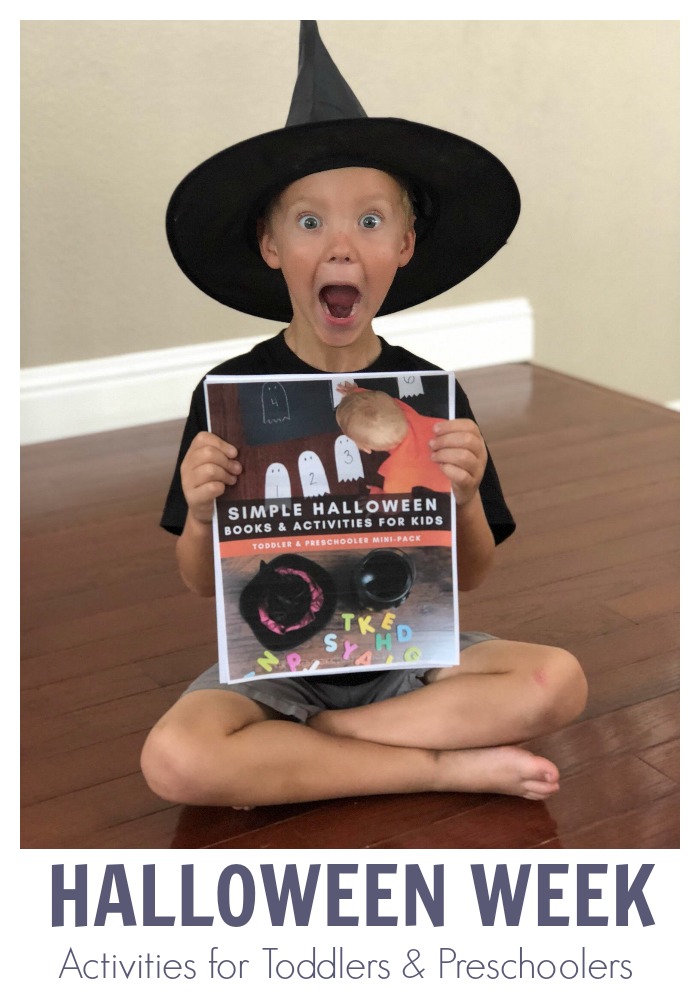 Read, play, create, learn and have fun together with our special Halloween pack with 7 fun activities ideal for toddlers and preschoolers.
More Bat-Themed Activities
Additional Activities for your Bat Theme Fun!
Bat Number Treasure Hunt – Inspiration Laboratories
Sensory Learning: What Can You "See" with Your Ears? – Mama Smiles
Flapping Bat Wings- Teach Beside Me
Bat Silhouettes – Clare's Little Tots
Bats are Nocturnal – Cupcake Liner Bat Craft – Preschool Powol Packets
Halloween Bat Shape Craft By JDaniel4's Mom
Weekly Virtual Book Club Plans
Get ideas for activities, crafts and recipes based on popular themes and featured books straight to your inbox each week to inspire you to connect and create with your children
Pin These Stellaluna Inspired Crafts and Activities to Do Later