We have a fun theme this week for you and your preschoolers STEAM WEEK! It's time to explore science, technology, engineering, art, and math! We're featuring a an adorable book Grace and Box by Kim Howard. So get ready for a week of tinkering, observing, creating and exploring with STEAM week from us at the Virtual Book Club for Kids.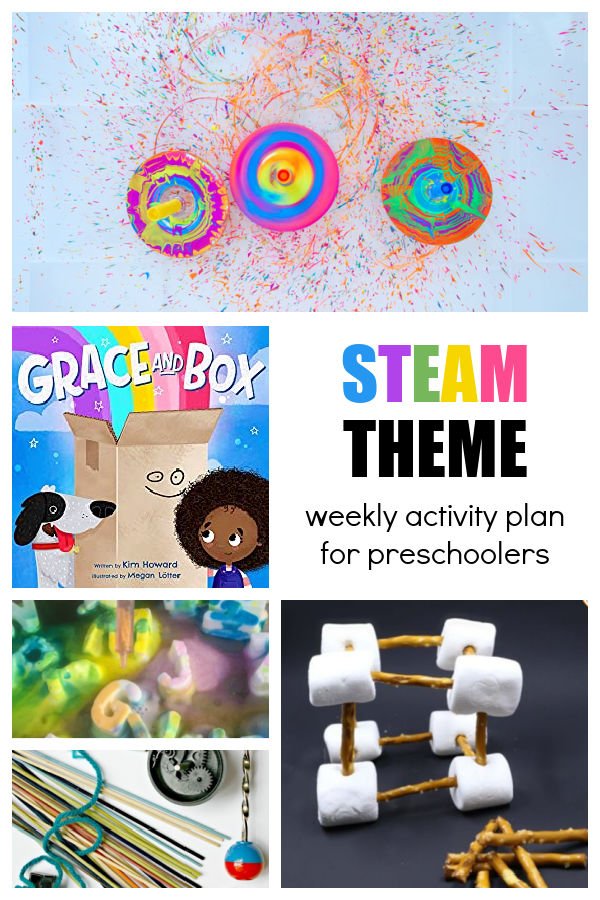 Find Your Activity Plan Here
Grace and Box by Kim Howard Featured Book
We have included links to the books on Amazon. As an associate, we may earn from qualifying purchases.
This week's featured book from the Virtual Book Club for Kids is Grace and Box by Kim Howard. In the adorable STEAM picture book, a little girl and a refrigerator box go on many adventures as they imagine all the things they can be
If you haven't managed to get hold of it this year then check out it being read aloud below to share with your preschooler.
Don't forget we have some other STEAM Books for Preschoolers we recommend at the end!
STEAM Songs for Preschool
You may like to add some songs and dance this week, check out our fun songs below and get moving and singing.
The Science Song
We Call It Art Song
The Engineer Song
I Can Show Numbers In So Many Ways Song
Want to explore more STEAM? You may also want to take a peek at these STEAM videos for preschoolers including Blippi STEM Learning at The Rolling Robots and The StoryBots Explore Technology.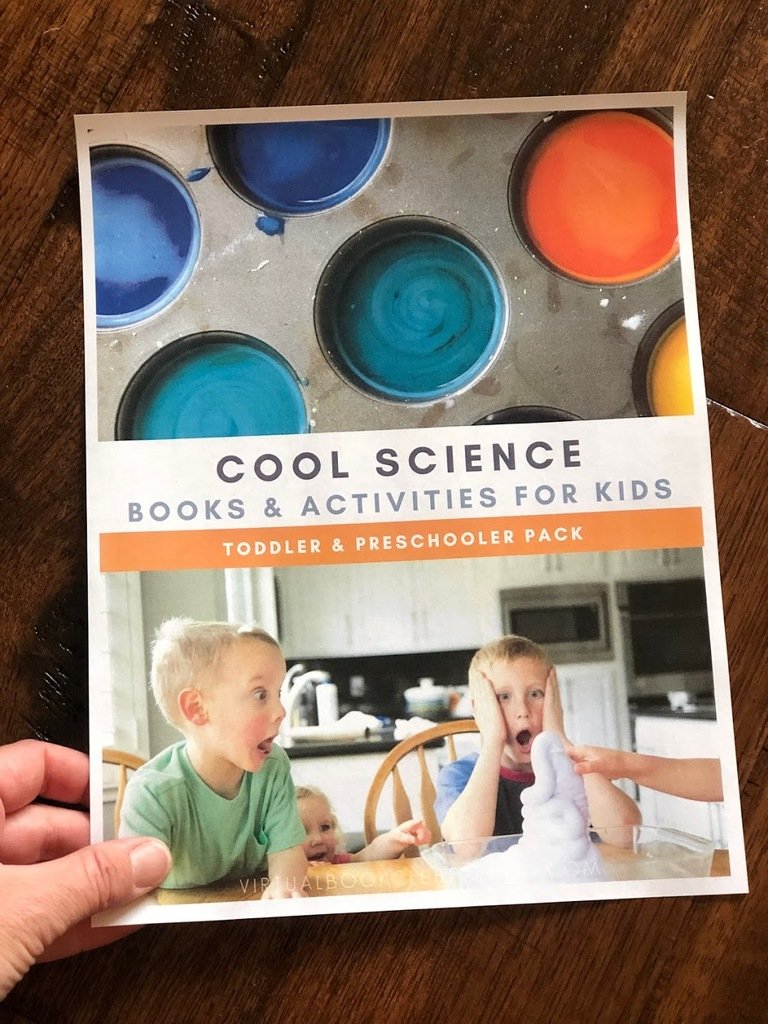 Why? What? When? How?
Does your preschooler love science and to ask question?
Want to extend this week further then you can get our Cool Science Activity Pack today.
This pack is full of ideas for 2 - 10-year-olds.
STEAM Week Plan for Preschoolers
Each week we provide a simple plan of activities for you and your preschoolers to do together. Although we don't have a strict schedule the one shown below works really well if you are planning a full week.
If not you can always carry out the activities on a single day or across a couple.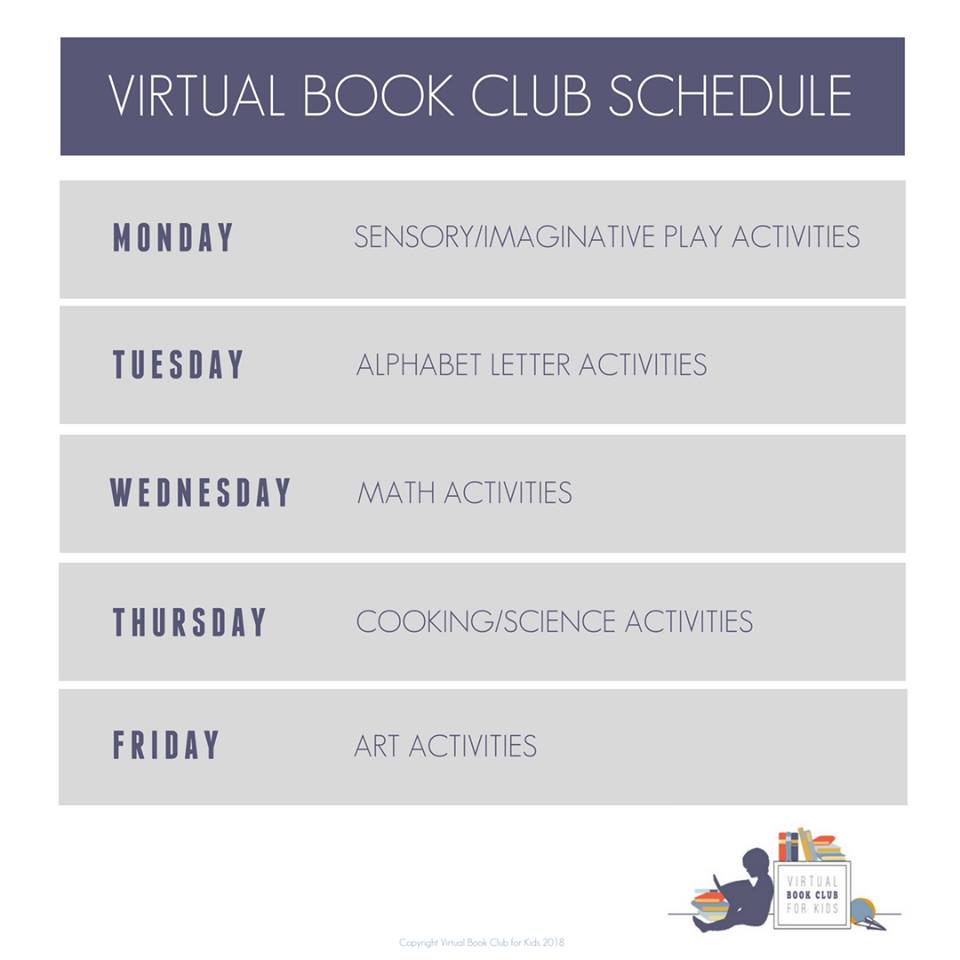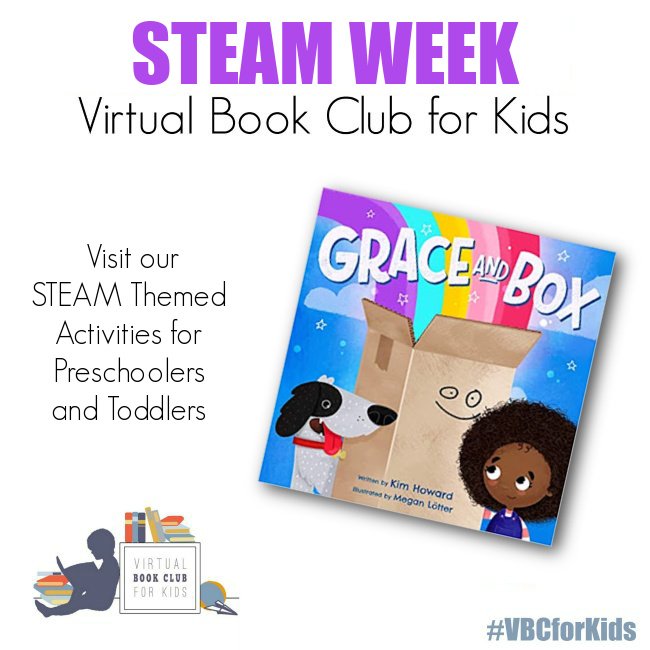 Grace and Box a STEAM Week Activity Plan for Preschoolers
A fun week of simple, easy, and low prep STEAM-themed activities for
preschoolers inspired by the book Grace and Box by Kim Howard.
STEAM Books for Preschoolers
If you want to add some more books to your reading this week here are some others that we recommend here at the Virtual Book Club for Kids.
Want more book suggestions, explore these awesome STEAM Books for kids!
More STEAM Activity Plans
We have an extra science week activity plan for you this week - if you would like even more ideas click on our Ada Twist, Scientist Activity Plan below.