February is the shortest month of the year and full of fun themes to explore with your preschoolers. Here on The Virtual Book Club for Kids we try and explore themes that link to holidays, national days as well as themes that your preschoolers will love. Each theme has a featured book that is chosen by the Virtual Book Club for Kids team and is a recommended picture book to read together with your preschooler. For February we have 4 fun themes and books to have fun, play, create, learn and read with your little ones, scroll down to discover them for the month ahead.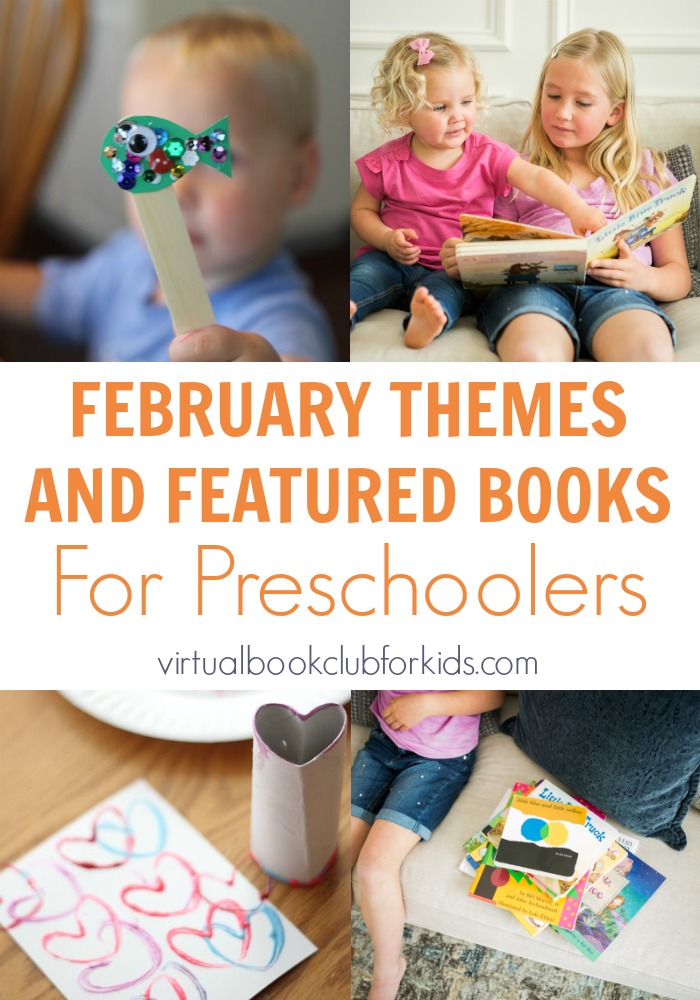 Preschool Themes and Featured Books from The Virtual Book Club for Kids
We have included Amazon links to the books we recommend. If you purchase via the books we may earn a small commission.
February 4 ~ Chinese New Year
The featured book is
My First Chinese New Year
by Karen Katz
February 11 ~ Valentines Day
The featured book is
Love Monster
by Rachel Bright
February 18 ~ Pets
The featured book is
Pete the Cat and His Four Groovy Buttons
by Eric Litwin
February 25 ~ Wacky Week
The featured book is
Wacky Wednesday
by Dr Seuss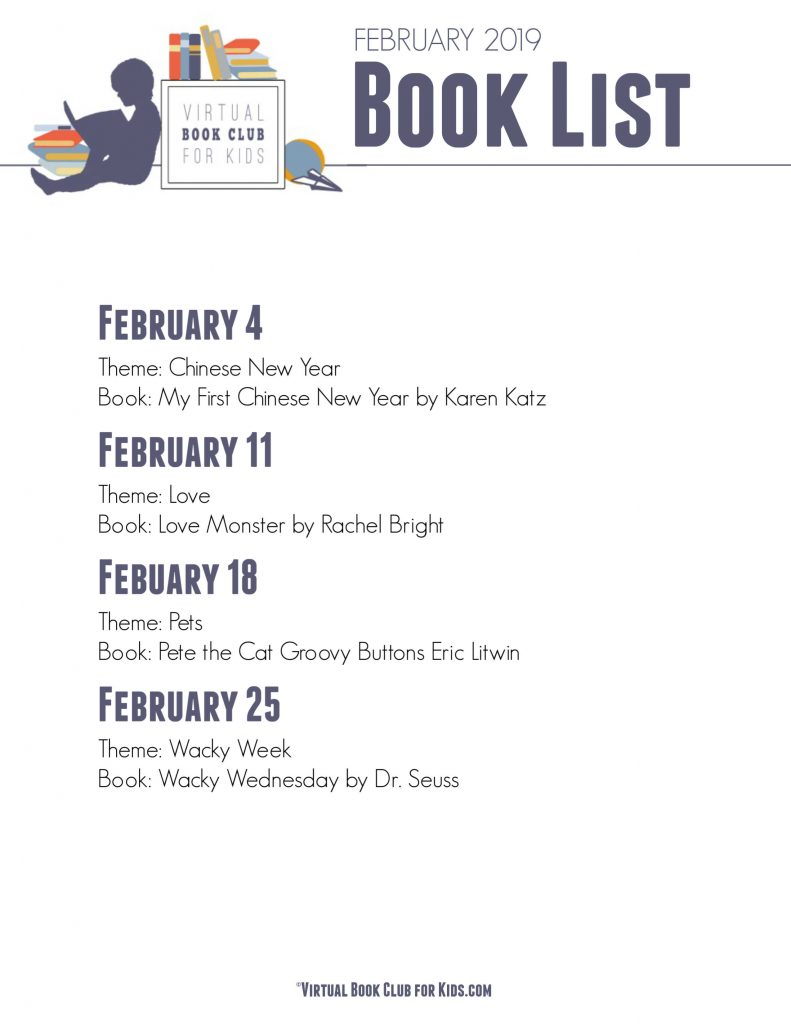 Join in with The Virtual Book Club for Kids
Would you like to get your week's activities for you and your preschooler planned ahead?
How about joining a community of like-minded parents, teachers and educators that want to have fun, read together and help their preschoolers learn, create and play themed around books.
Then why not come and join our Virtual Book Club for Kids!
You can sign up to get our Weekly Activity Plans straight to your inbox during the "school year" on a Friday helping you prepare and plan for the weekend ahead.
Weekly Virtual Book Club Plans
Get ideas for activities, crafts and recipes based on popular themes and featured books straight to your inbox each week to inspire you to connect and create with your children
And if you are on Facebook come along and join our active community over there in our Virtual Book Club for Kids Facebook Group.
[thrive_link color='orange' link='https://www.facebook.com/groups/weeklyVBCforkids/' target='_blank' size='big' align='full']Join Our Virtual Book Club for Kids Facebook Group[/thrive_link]
Previous Months Themes and Featured Books for Preschoolers
[one_third_first]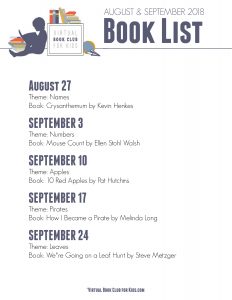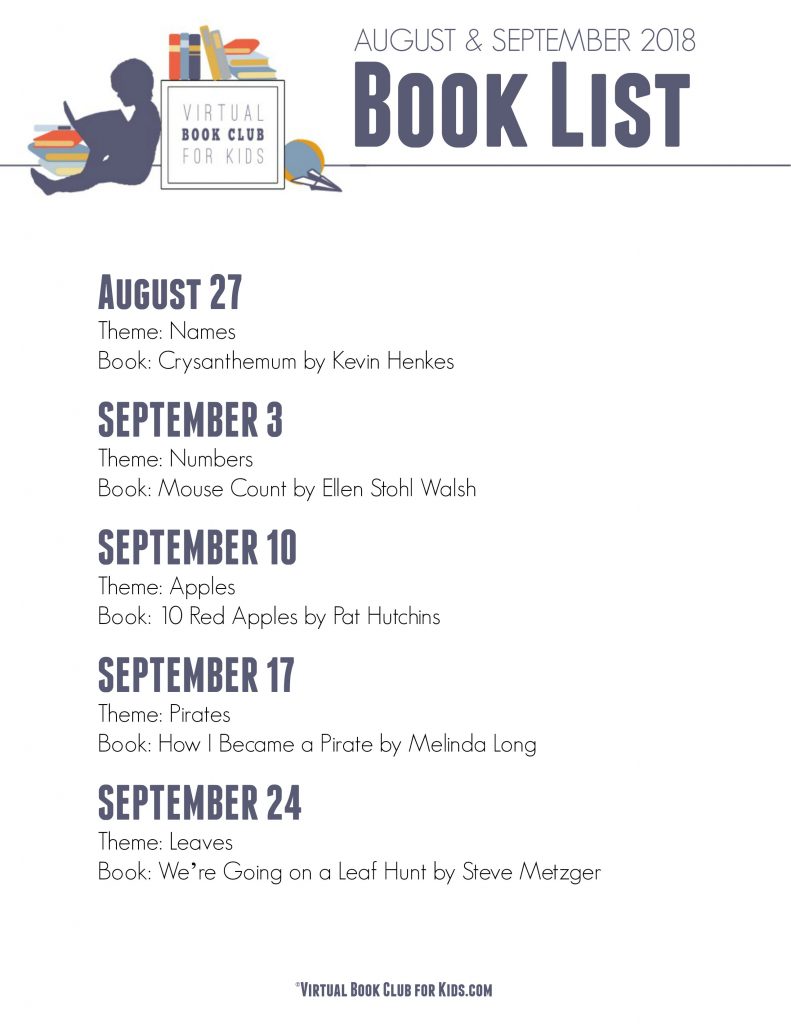 [/one_third_first][one_third]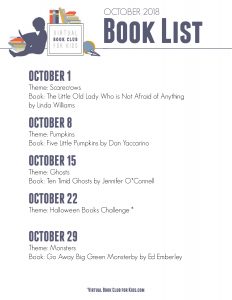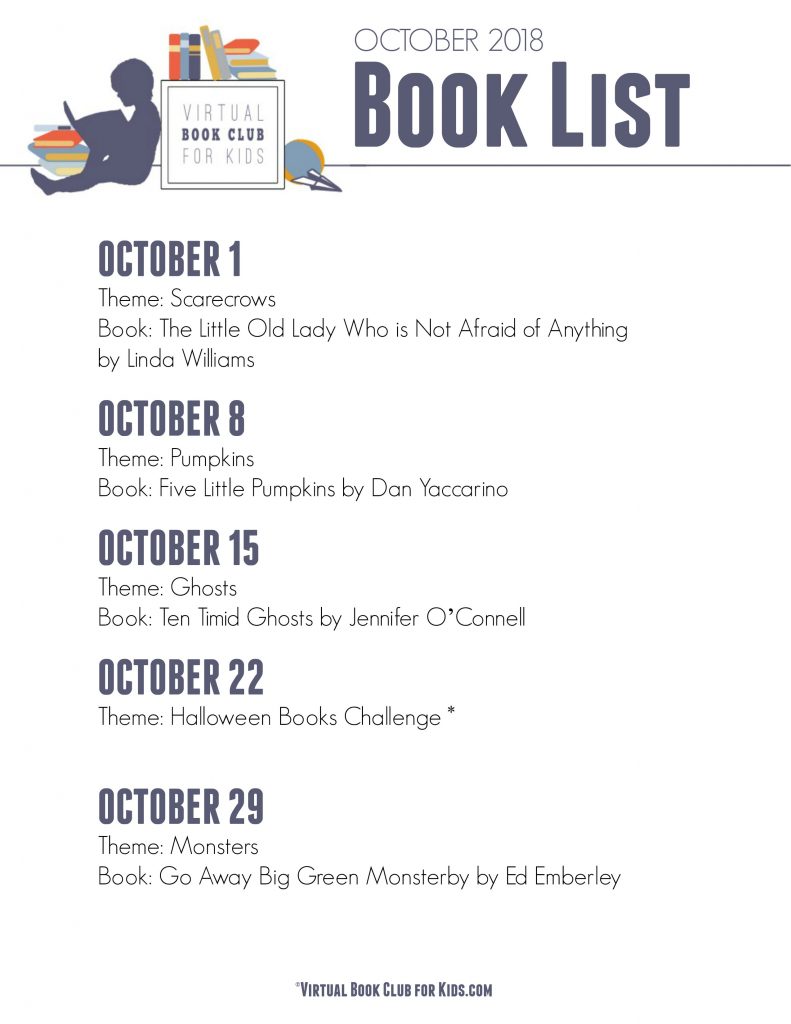 [/one_third][one_third_last]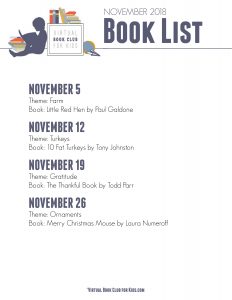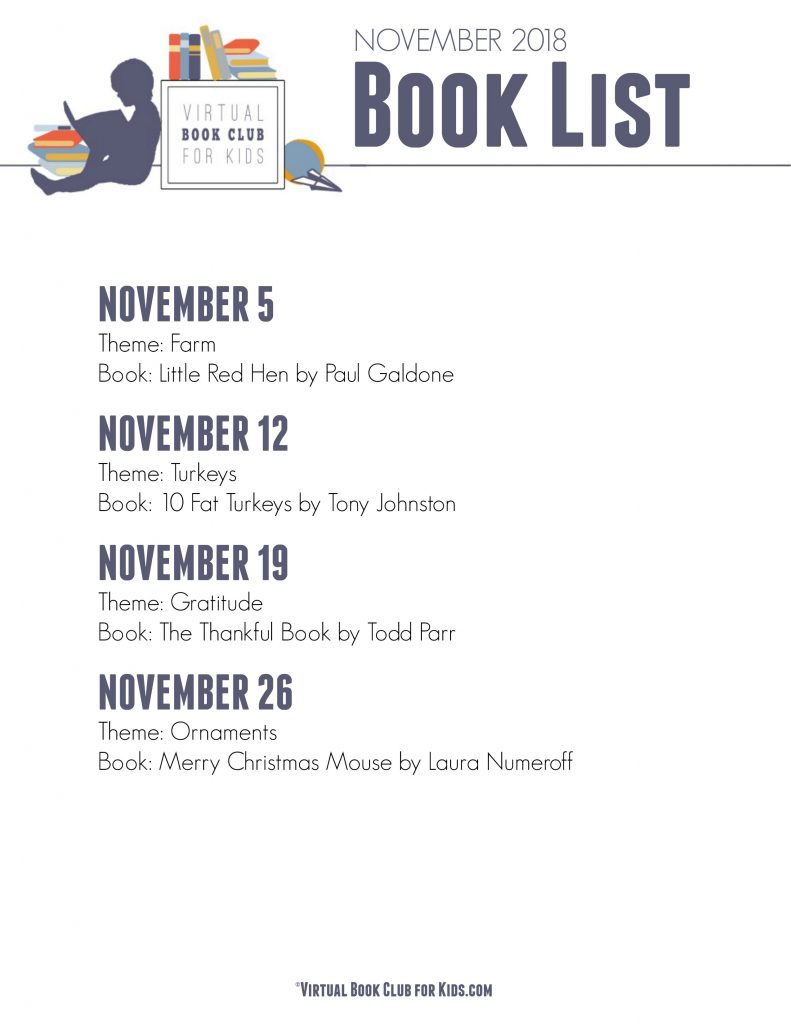 [/one_third_last]
[one_half_first]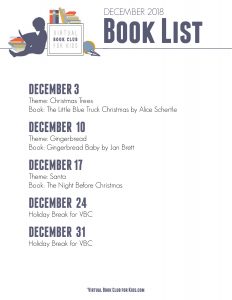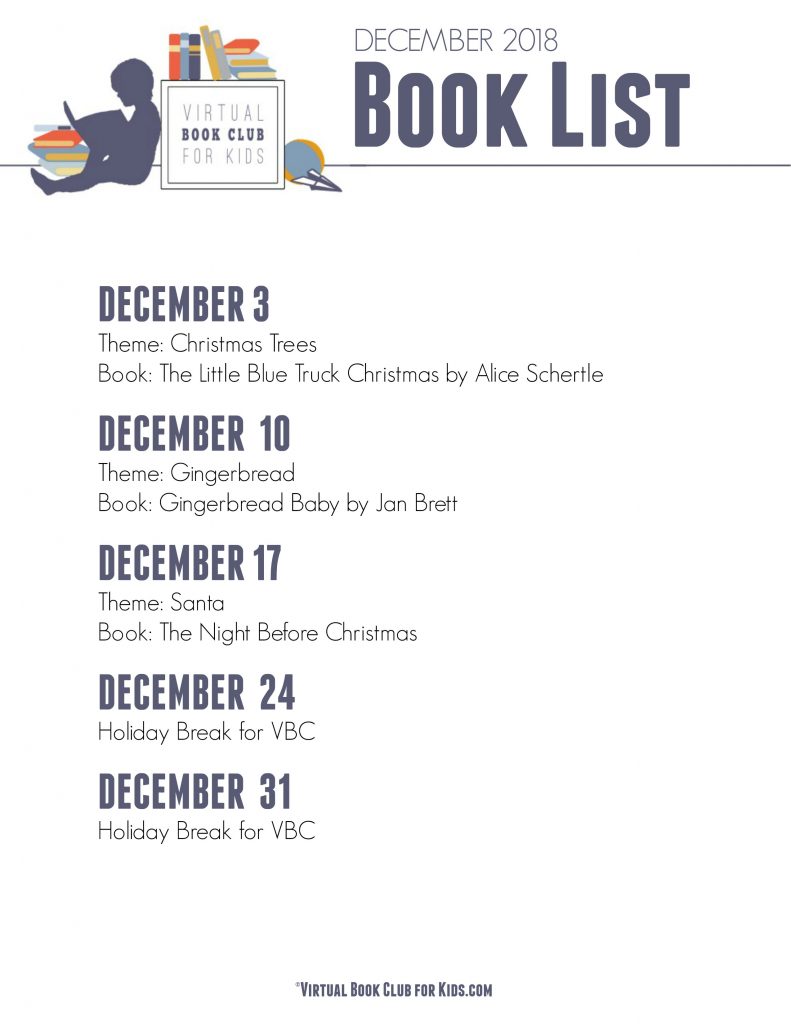 [/one_half_first][one_half_last]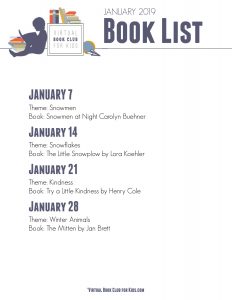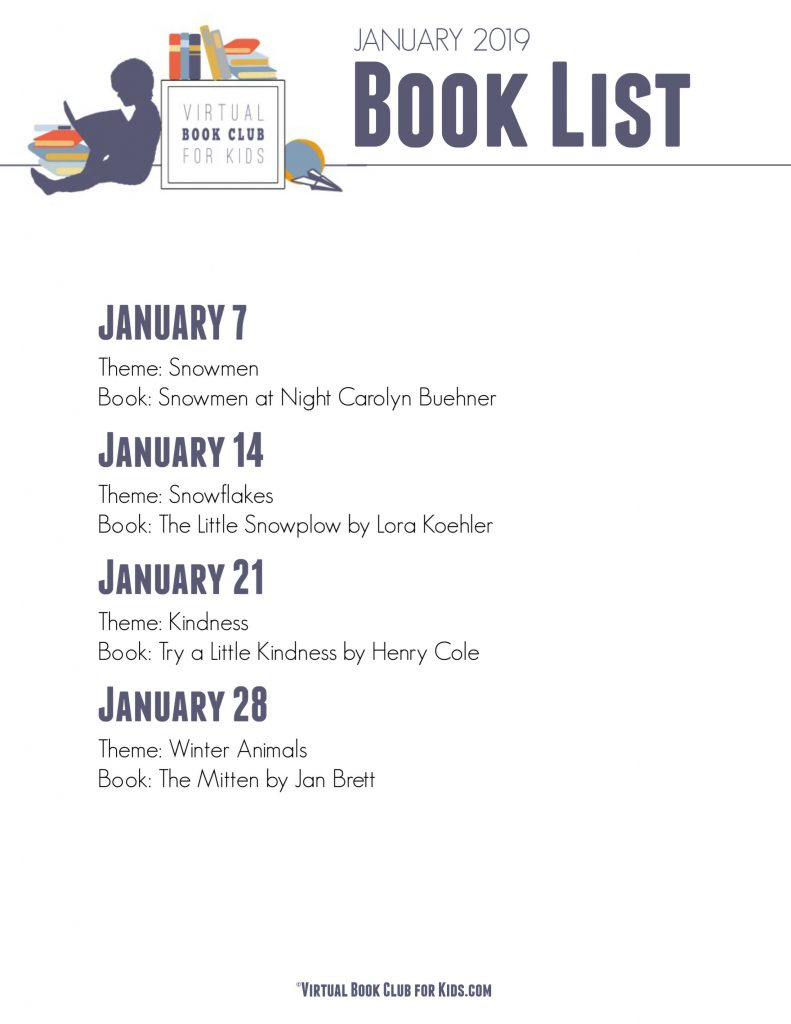 [/one_half_last]
August and September Themes and Featured Books for Preschoolers
Preschool Themes and Featured Books for October
November Preschool Themes and Book Ideas
December Books and Themes for Preschoolers
January Themes and Featured Books for Preschoolers
Take a Peek at the Latest Weekly Activity Plans for Preschoolers Here on Virtual Book Club for Kids
[thrive_posts_gallery category='44' title="" no_posts="4″ filter="recent"]