Here are the Themes for November for Toddlers and Preschoolers for The Virtual Book Club for Kids. Each theme also has a featured book which as teachers we recommend is ideal for this age range you can find them all below.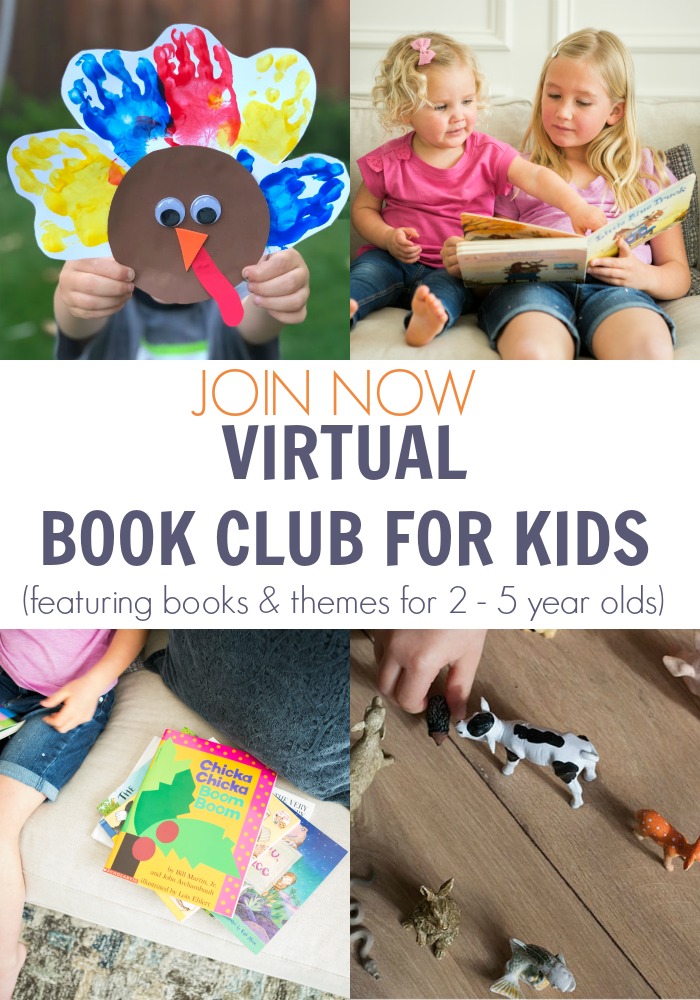 November Books for Toddlers and Preschoolers
We have included links to the books on Amazon to make it easier to purchase the books if you wish to. If you purchase via our links we may earn a small commission.
November 4 ~ Gratitude
The featured book Bear Says Thanks by Karma Wilson
November 11 ~ Dinosaurs
The featured book is Goldilocks and the Three Dinosaurs by Mo Willems.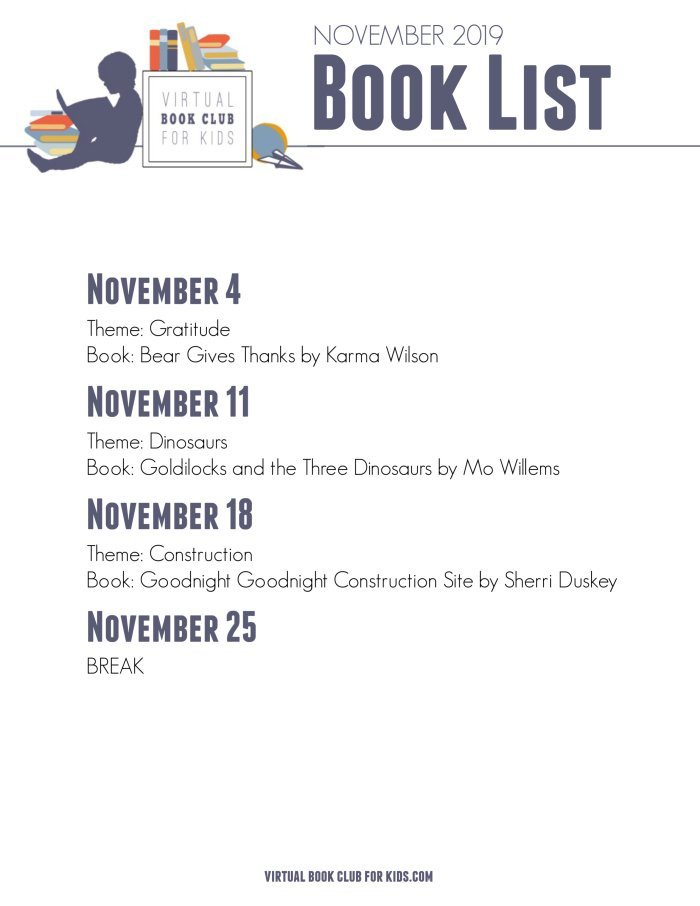 November 18 ~ Construction
The featured book is Goodnight Goodnight Construction Site by Sherri Duskey Rinker.
November 25 ~ WE ARE BREAKING FOR THANKSGIVING
We are breaking for Thanksgiving if you would like to do a week of activities why not do our Turkey Week from 2018 ideal for Thanksgiving Week with your preschoolers.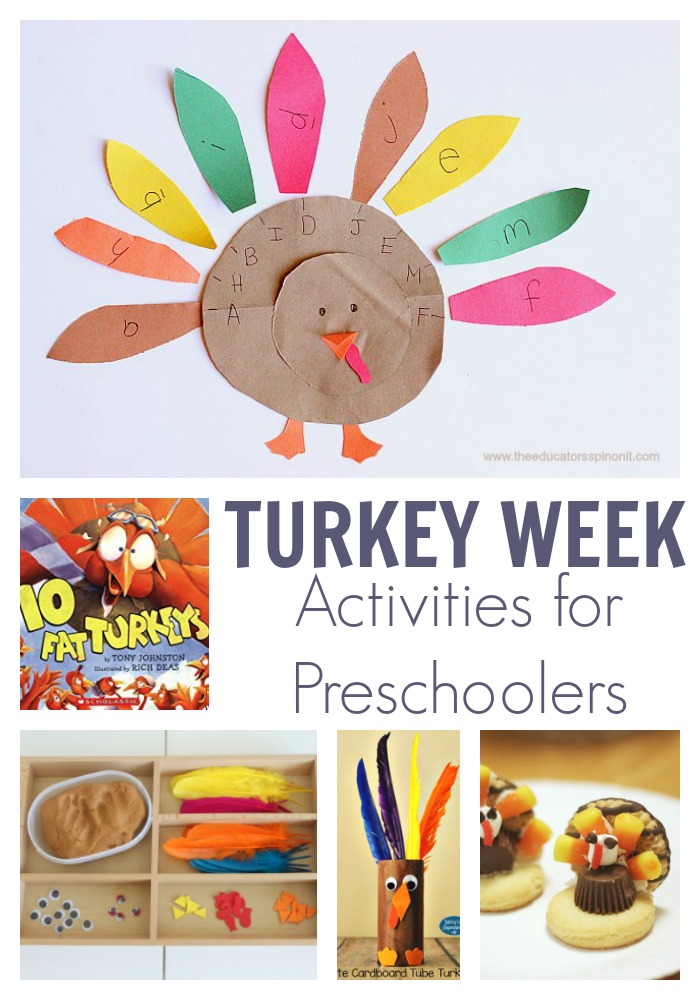 Joining in with The Virtual Book Club for Kids
If you would like to get the weekly themes and activity plans straight to your inbox sign up for our weekly newsletter below.
Each Friday you will receive an email with a link through to the plan that you can pick your favourite activities from or do them all. We also have a weekly structure that we have tried with our toddlers and preschoolers that you can follow along with.
Weekly Virtual Book Club Plans
Get ideas for activities, crafts and recipes based on popular themes and featured books straight to your inbox each week to inspire you to connect and create with your children
We also have an active group on Facebook where we share more about encouraging a lifelong love of books and supporting your child's learning through hands-on activities and having fun together.
Check out the Previous Themes and Books for This School Year So Far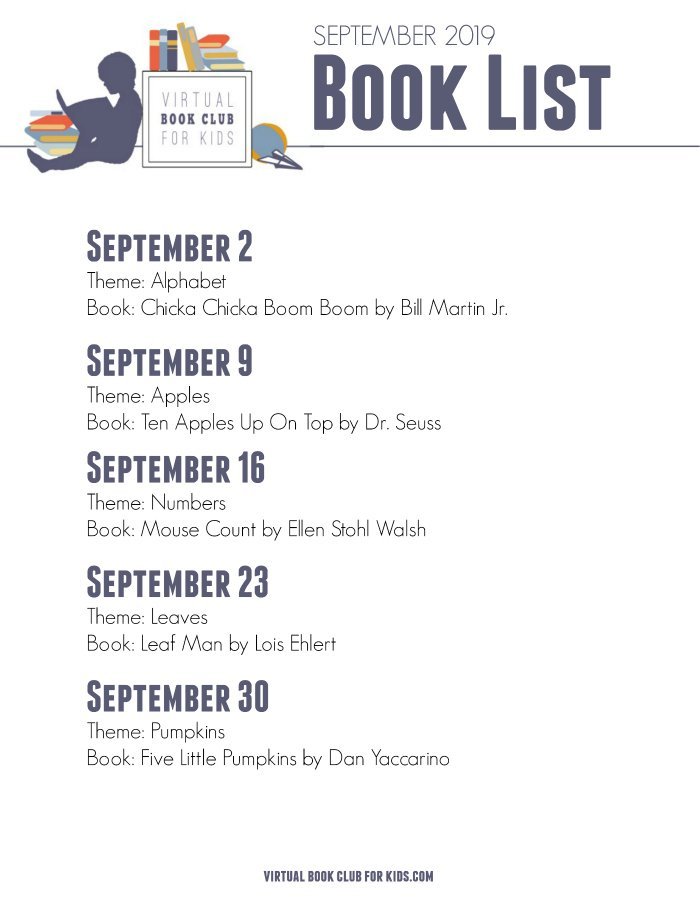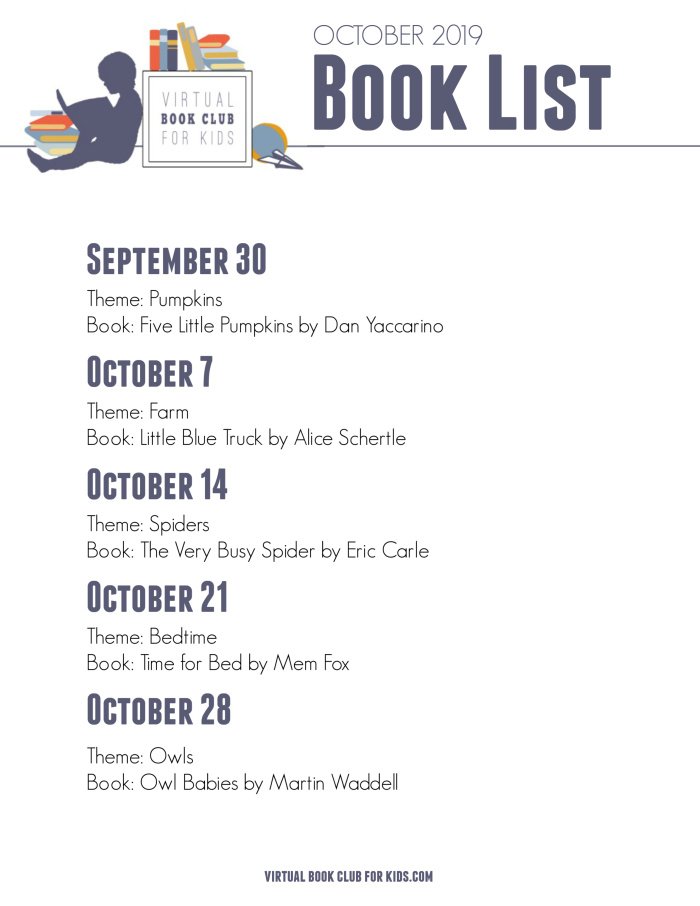 Themes and Books for September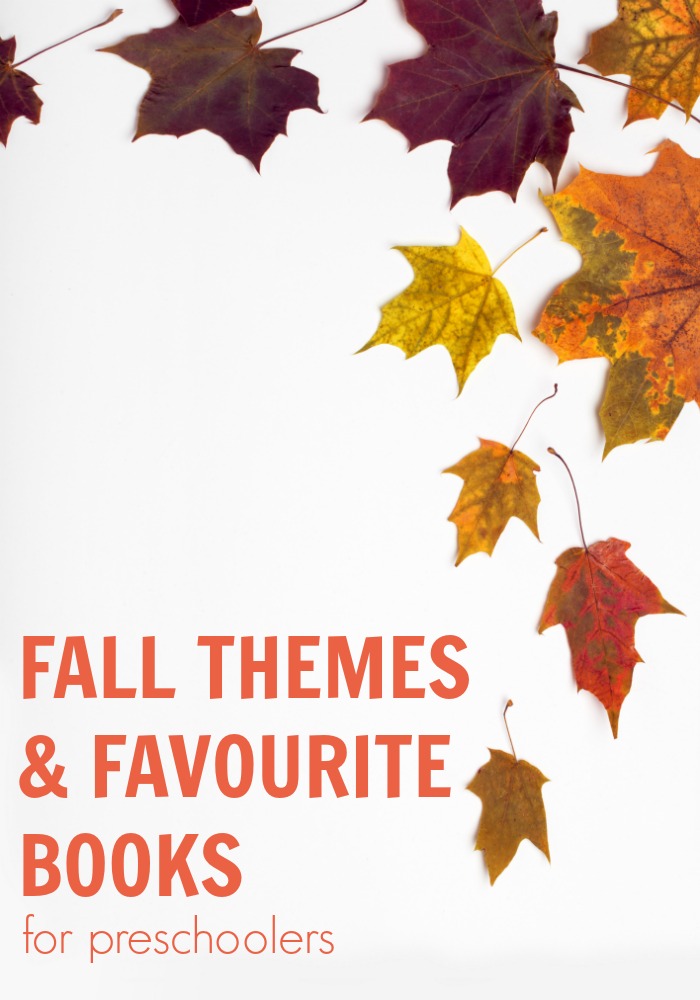 If you would like to explore more themes for fall check out our ideas with our collection of favorite Fall Themes and Books for Preschoolers.