October Books for Weekly Virtual Book Club for Kids
Here are the themes for October for Toddlers and Preschoolers from the Virtual Book Club for Kids. Each theme has a featured book which we also share below.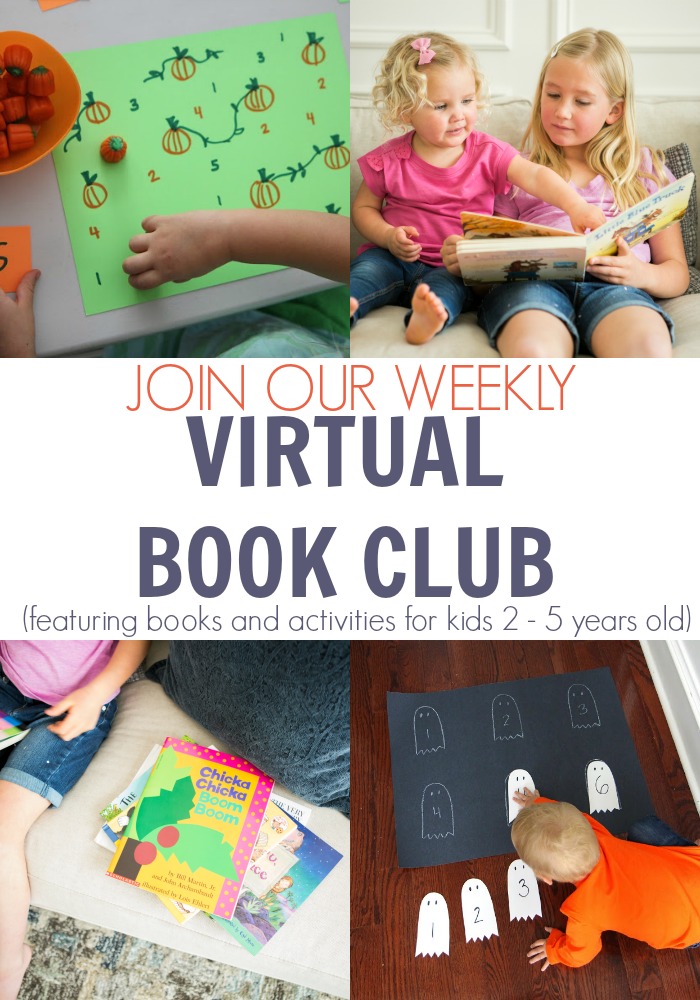 October Books for Toddlers and Preschoolers
October 1 ~ Scarecrows
The featured book is
There was an Old Lady who was not Afraid of Anything
by Linda Williams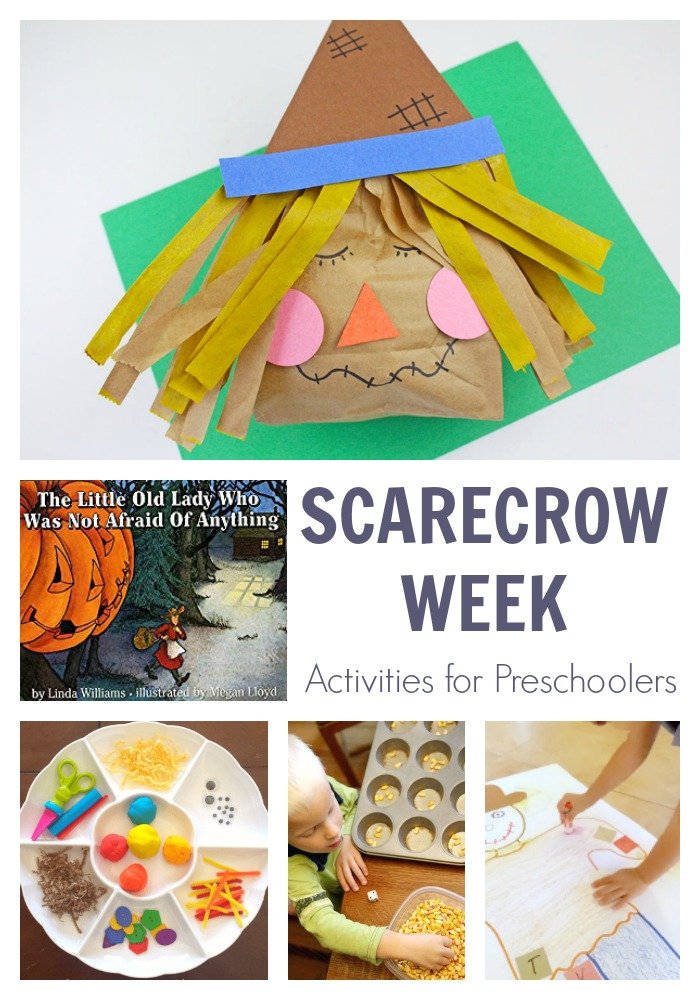 Scarecrow Themed Preschool Week featuring The Little Old Lady Who Was Not Afraid Of Anything by Linda Williams
October 8 ~ Pumpkins
The featured book is
Five Little Pumpkins
by Dan Yaccarino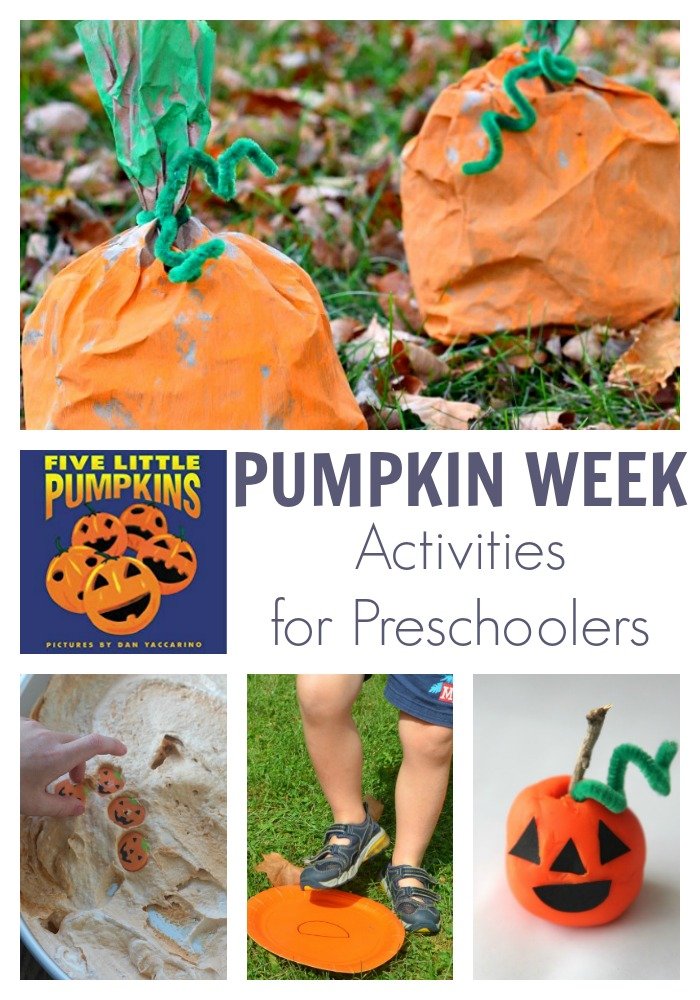 Pumpkin Week Theme for Preschoolers Featuring Five Little Pumpkins by Dan Yaccarino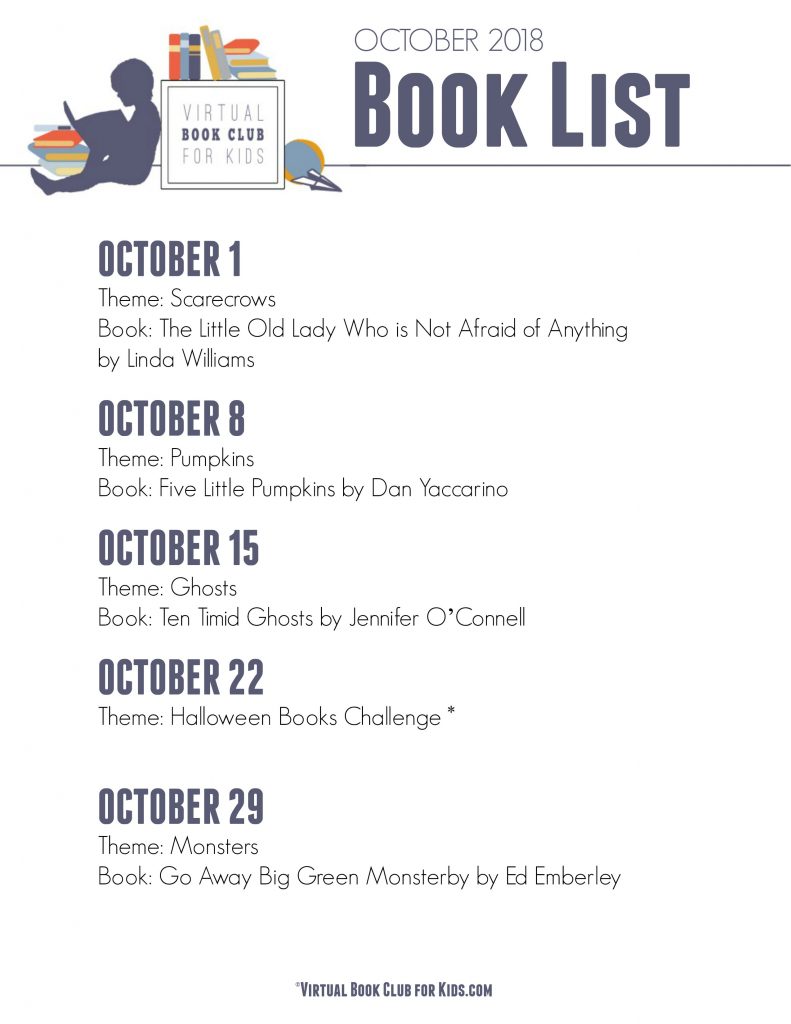 Join us this summer for 3 weeks of awesome fun!
October 15 ~ Ghosts
The featured book for this theme is
Ten Timid Ghosts
by Jennifer O'Connell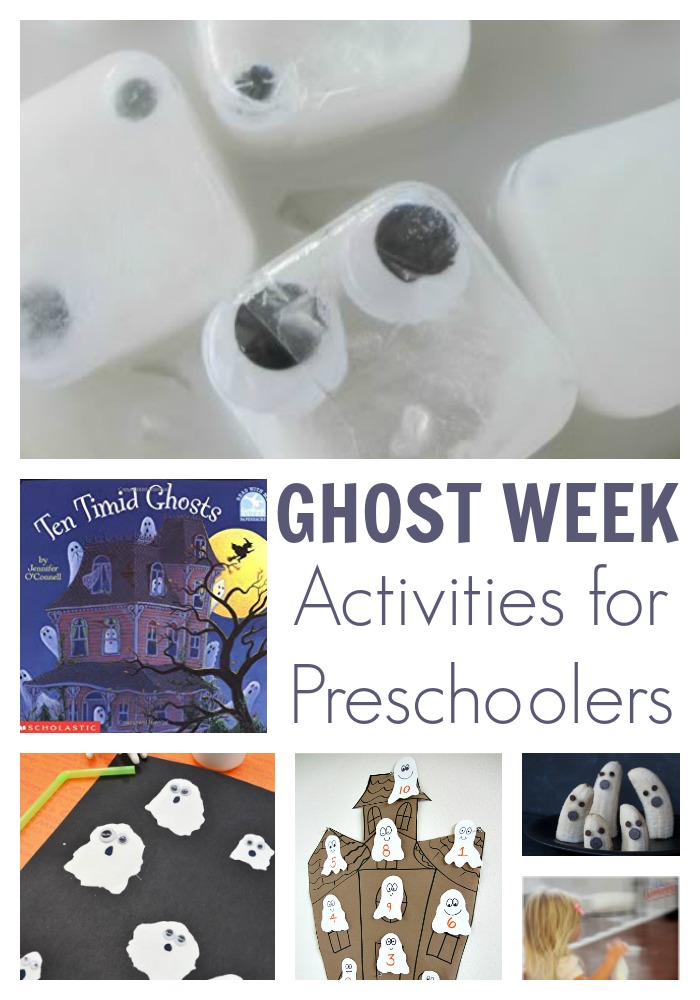 Ghost Themed Week for Preschoolers featuring Ten Timid Ghosts by Jennifer O'Connell
HALLOWEEN CHALLENGE WEEK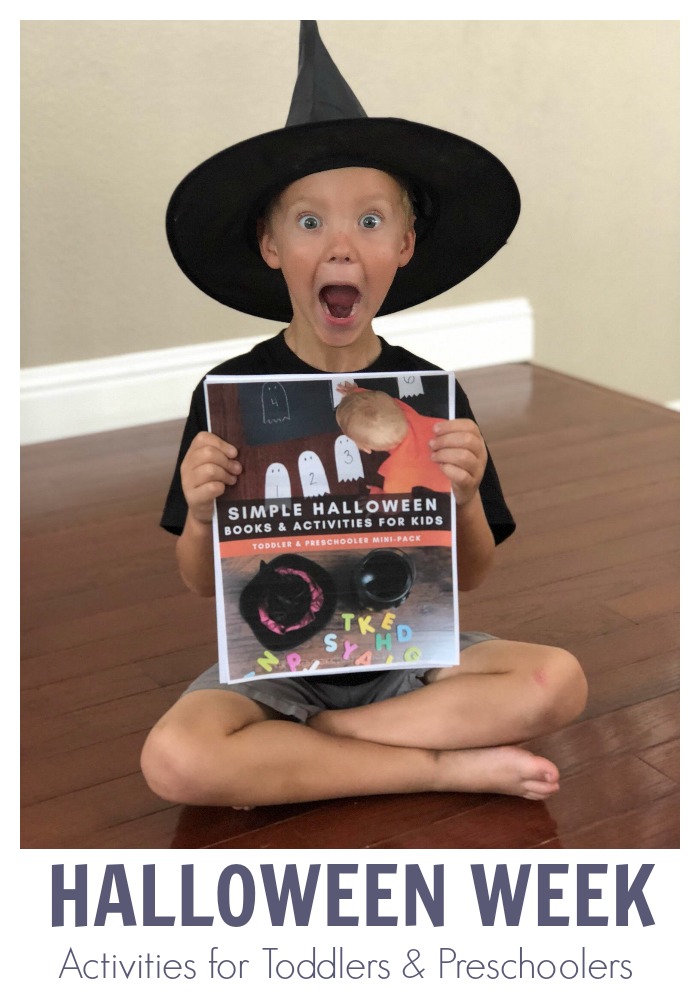 Join us for our SPECIAL Halloween Challenge Week.
7 Activities with Step by Step Guides including a recipe
Songs & Finger Rhymes
ALL IN A SIMPLE TO USE MINI-PACK
Discover More And Get the Halloween Mini-Pack Now
October 29 ~ Monsters
The featured book for this theme is
Go Away Big Green Monster
by Ed Emberley.
Monster Themed Week for Preschoolers Featuring Go Away Big Green Monster by Ed Emberley
Joining in with The Virtual Book Club for Kids
If you would like to get the weekly themes and activity plans straight to your inbox sign up for our weekly newsletter below.
Each Friday you will receive an email with a link through to the plan that you can pick your favourite activities from or do them all. We also have a weekly structure that we have tried with our toddlers and preschoolers that you can follow along with.
Weekly Virtual Book Club Plans
Get ideas for activities, crafts and recipes based on popular themes and featured books straight to your inbox each week to inspire you to connect and create with your children
We also have an active group on Facebook where we share more about encouraging a lifelong love of books and supporting your child's learning through hands-on activities and having fun together.
JOIN OUR FACEBOOK COMMUNITY NOW!
Check out the August and September Themes and Activity Plans Below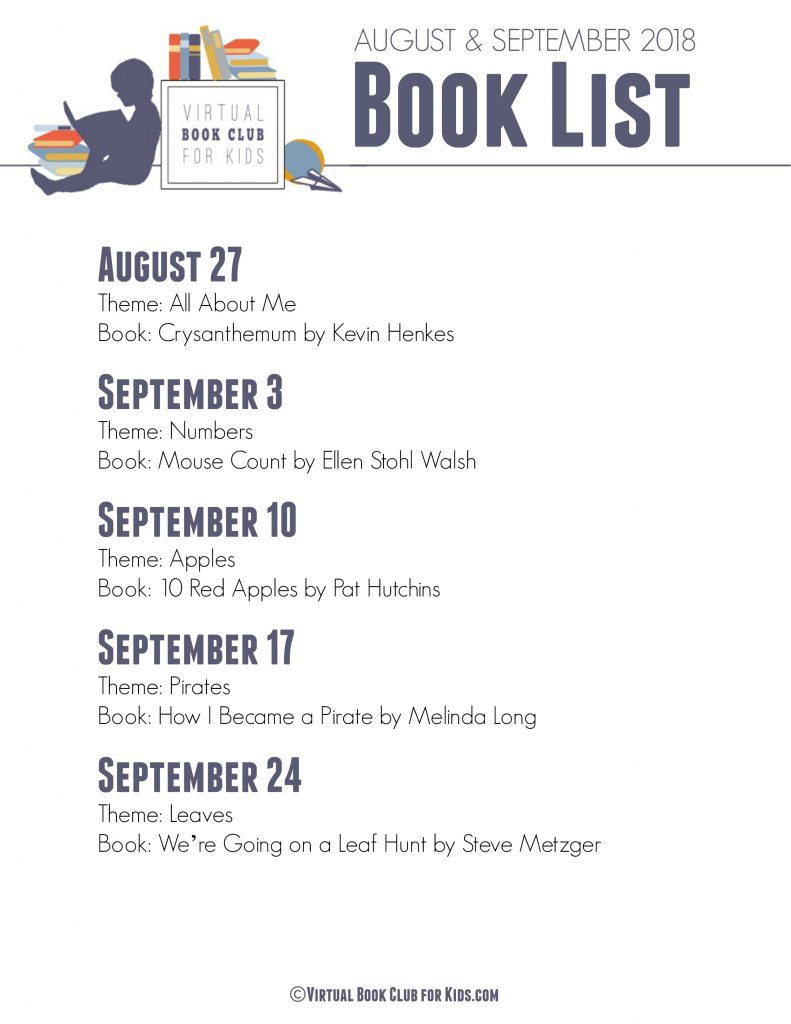 Themes and Featured Books for August and September 2019 from The Virtual Book Club for Kids
Activity Plans for August and September
Find the November Themes for Preschoolers and Featured Books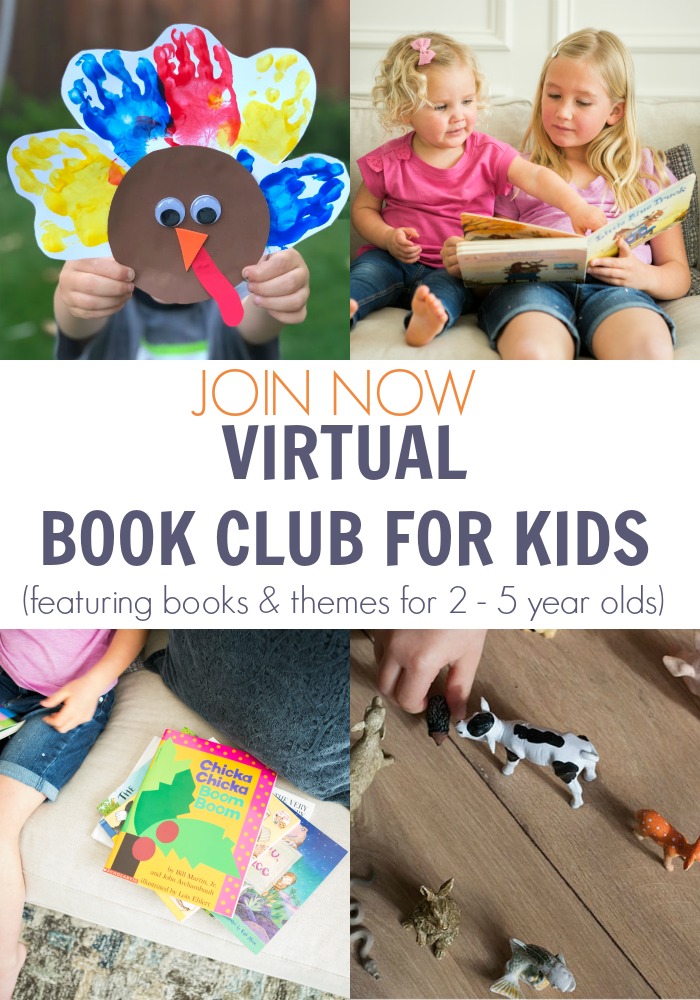 Discover the themes and featured books for November ideal for preschoolers and join in the online book club for kids.