Here are the themes for October for Toddlers and Preschoolers from the Virtual Book Club for Kids. Each theme has a featured book which we also share below. Don't forget to get the activity plans straight to your inbox you need to have joined The Virtual Book Club for Kids.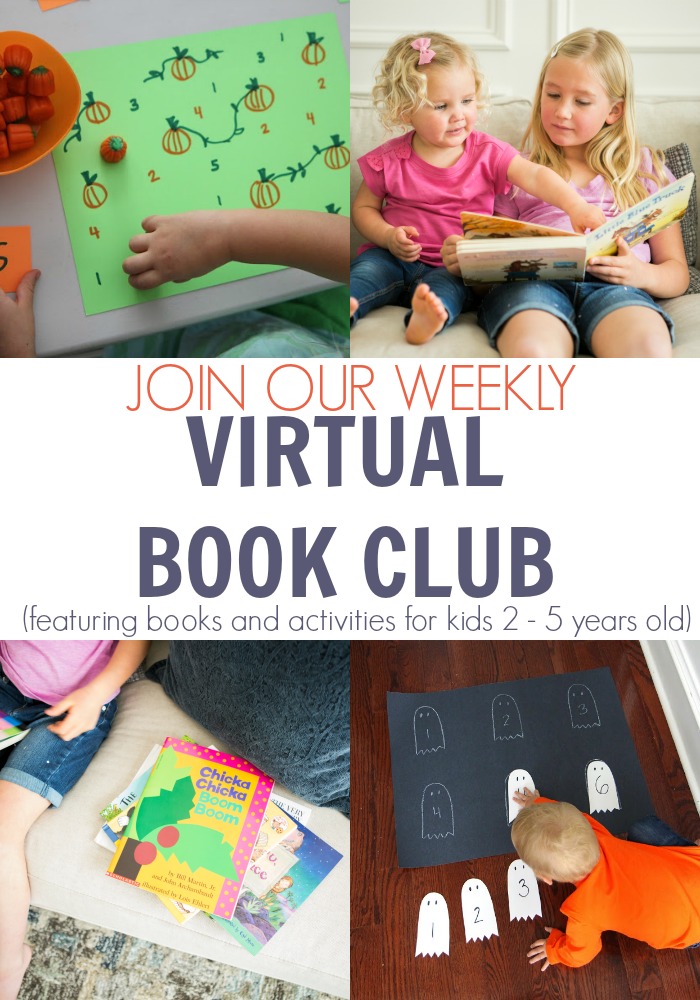 Find Your Activity Plan Here
October Books for Toddlers and Preschoolers
We have included links to the books on Amazon. As an associate, we may earn from qualifying purchases.
October 5 ~ Pumpkins
The theme is Pumpkins and our featured book is Pick a Pumpkin by Patricia Toht.
October 12 ~ Counting
For Farm week our featured book is Ten Little Rabbits by Virginia Grossman
October 19 ~ Monsters
For our spider week, the featured book is Monster Trouble by Lane Fredrickson
October 26 ~ Halloween
The featured book for this theme is 10 Trick or Treaters by Janet Schulman
Joining in with The Virtual Book Club for Kids
If you would like to get the weekly themes and activity plans straight to your inbox sign up for our weekly newsletter below.
Each Friday you will receive an email with a link through to the plan that you can pick your favourite activities from or do them all. We also have a weekly structure that we have tried with our toddlers and preschoolers that you can follow along with.
Weekly Virtual Book Club Plans
Get ideas for activities, crafts and recipes based on popular themes and featured books straight to your inbox each week to inspire you to connect and create with your children
We also have an active group on Facebook where we share more about encouraging a lifelong love of books and supporting your child's learning through hands-on activities and having fun together.
Last Months Themes and Featured Books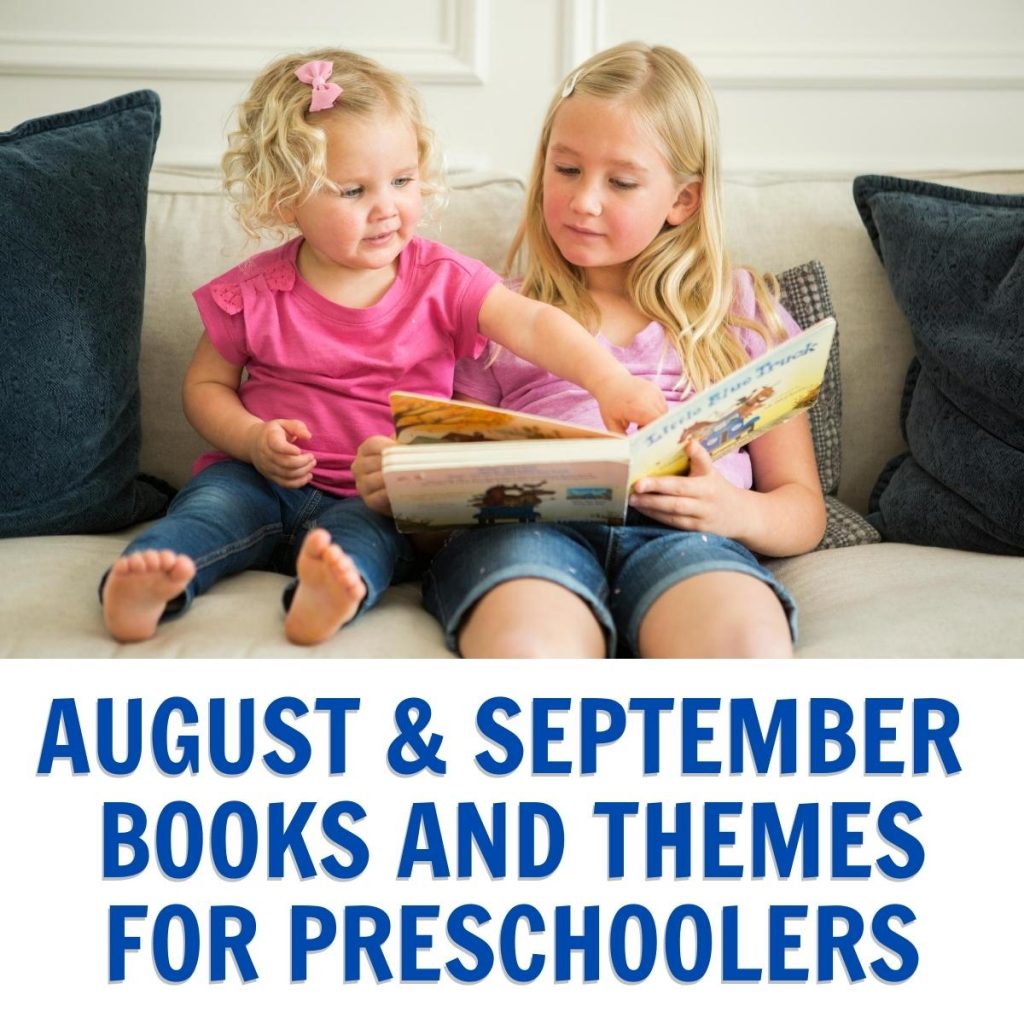 Click on the image above to be taken to the list or below for the individual activity plans for each week.
August Themes and Plans for Preschoolers
Click on the images below to be taken to our August Themes for Preschoolers and featured books ideal for starting the preschool year.
September Themes and Plans for Preschoolers
Each image below when clicked will take you to these fun preschool themes for September from colors and shapes to fall and acorns.