One of our favorite children's authors and illustrators here on the Virtual Book Club for Kids is Jan Brett. We've featured a few of her books before and this year we return to a classic The Mitten for our Winter Themed week of play, learning and creating with your preschooler for our first January Book of the year. Don't forget you can join in with our Weekly Virtual Book Club below.
So here we go a planned week of activities featuring the book The Mitten on the Theme of Winter for Preschoolers.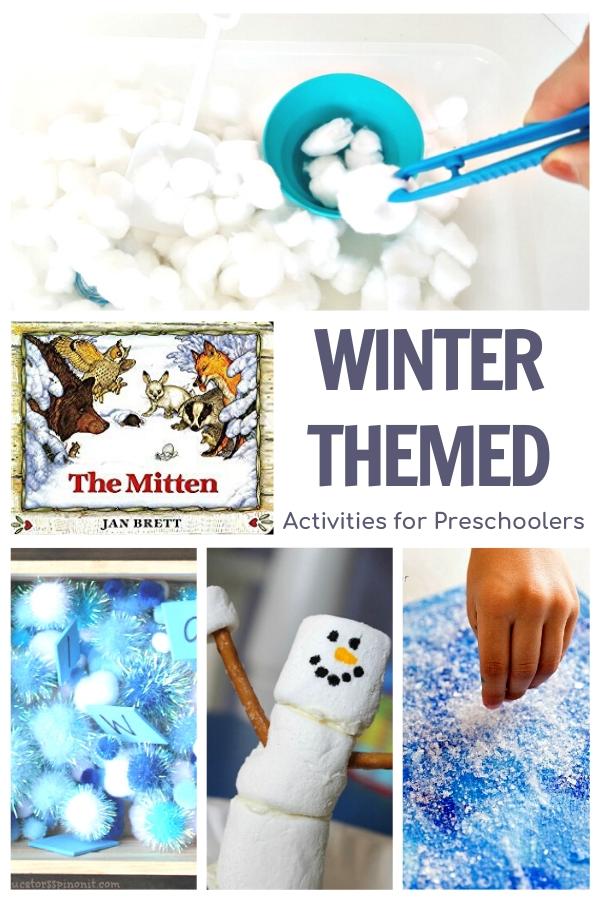 Virtual Book Club for Kids Featured Book The Mitten by Jan Brett
We have included links to the books on Amazon. As an associate, we may earn from qualifying purchases.
Jan Brett is one of our favorite authors here at The Virtual Book Club for Kids and her book The Mitten is a classic that we love to read every winter.
Based on a Ukraine Folktale this is a wonderful story to link with most Winter Themes including clothes and Winter Animals.
Don't worry if you haven't got the book here is a read aloud for you to enjoy together with your child.
Weekly Virtual Book Club Plans
Get ideas for activities, crafts and recipes based on popular themes and featured books straight to your inbox each week to inspire you to connect and create with your children
Winter Songs and Rhymes for Preschoolers
Each week we try and include some songs and rhymes for you and your preschooler to sing together.
So get up and move and sing together with these hand picked ones for you to enjoy.
Wintertime is Here - The Kiboomers
Winter Hokey Pokey Dance - The Kiboomers
WINTER song for children | Easy Monkey Songs
Winter Week Activity Plan for Preschoolers
Each week we handpick 5 activities to play, learn, create and have fun together at home inspired by the theme and that you can do after reading the book.
How you set up is up to you but our suggestion is one of the simple activities per day and we suggest the schedule below so that the sensory activity which is usually a sensory bin can be used throughout the week.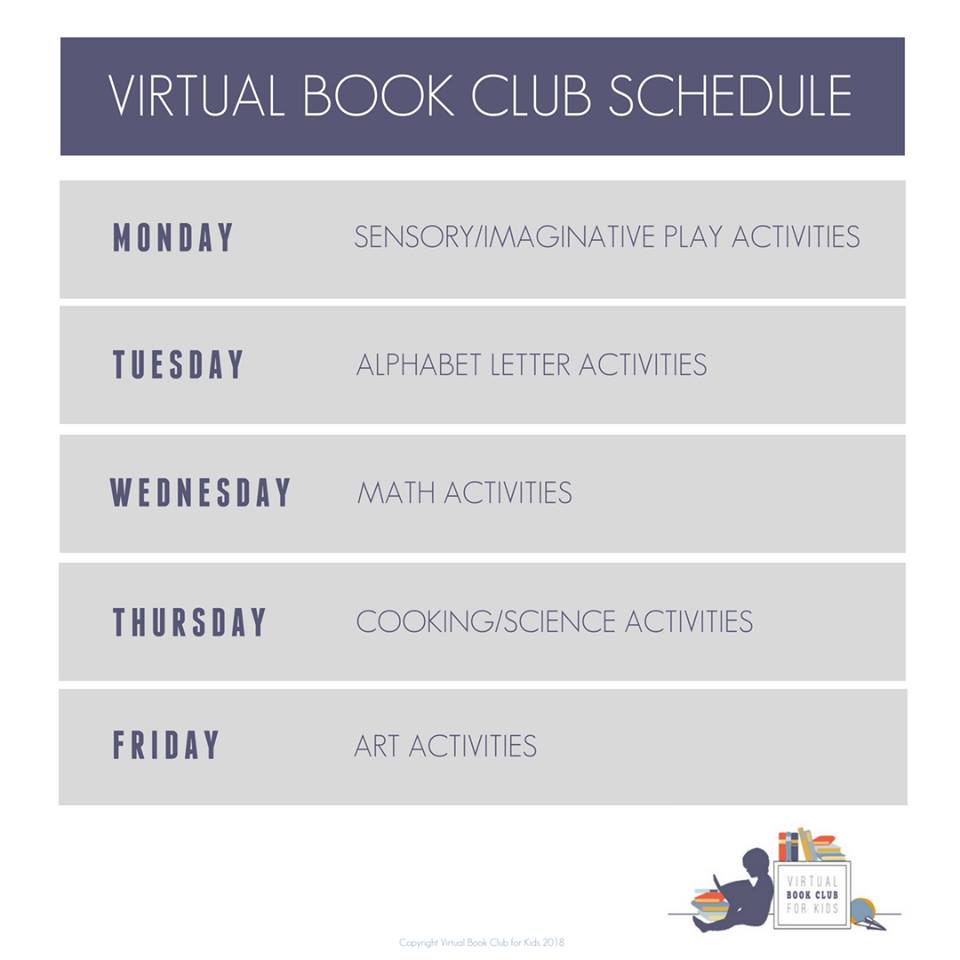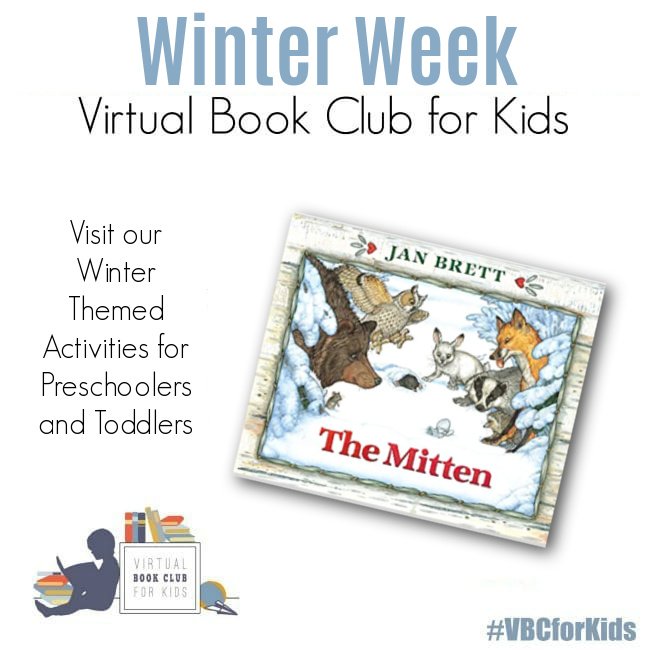 Winter Week for Preschool Featuring The Mitten by Jan Brett
A fun week of winter themed easy and simple activities to play, create and learn for preschoolers to accompany the book The Mitten by Jan Brett.
More Winter Themed Activities for Preschoolers
If you are looking for more winter-themed activities for your preschooler then check out our Winter Week Pin Board below and follow along for more inspiration.
Winter Books for Preschoolers
Whether you fill your book basket with themed books or can't find a copy of our featured book we love to give you some other suggestions of Winter Books to read with your preschoolers. Check out these ideas below.
The Snowy Day by Ezra Jack Keats
The First Day of Winter by Denise Flemming
Next week's theme is Bears and the featured book Bear Snores On by Karma Wilson.
More Winter Themed Activity Plans for Preschoolers