This week's theme for the virtual book club for kids is winter and we are celebrating the changing of the seasons with one of our favourite winter picture books The Snowy Day by Ezra Jack Keats. There's also our collated selection of easy simple activities for you and your preschoolers to do to play, learn, create and have fun.
So here you go your activity plan for a week of Winter fun.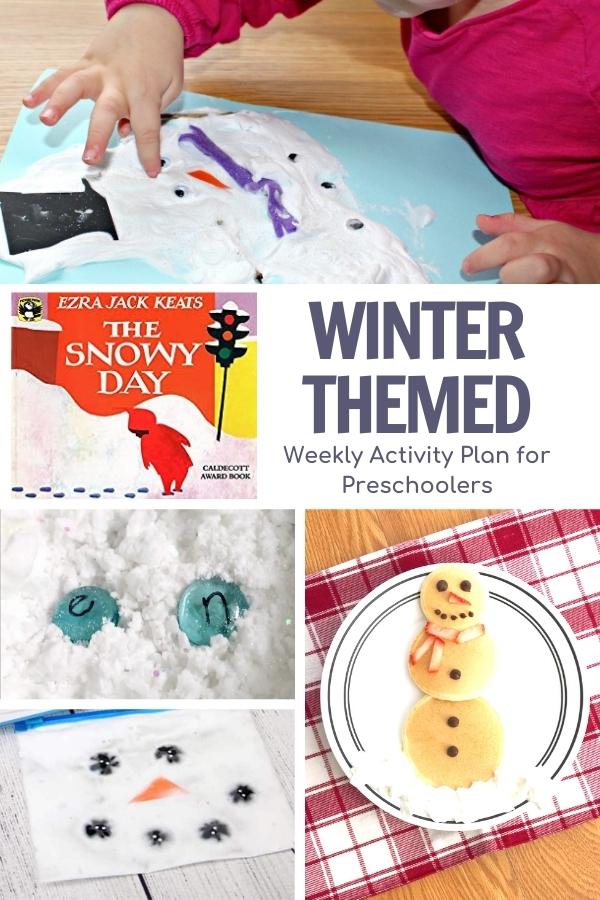 Find Your Activity Plan Here
The Snowy Day by Ezra Jack Keats Featured Virtual Book Club for Kids Book
We have included links to the books on Amazon. As an associate, we may earn from qualifying purchases.
This week's featured book for the theme of winter is The Snowy Day by Ezra Jack Keats. This beautiful picture book is one of our favourite winter themed stories. Set in the city a little boy wakes to see that it has snowed. The story follows the child as he enjoys his day in the snow carrying out lots of the activities we associate with winter.
Check out this wonderful read aloud here
Weekly Virtual Book Club Plans
Get ideas for activities, crafts and recipes based on popular themes and featured books straight to your inbox each week to inspire you to connect and create with your children
Winter Songs and Rhymes for Preschoolers
Each week we suggest some songs and rhymes you and your preschool can sing along with and share the videos for you so you can move and dance together.
Winter Hokey Pokey
Ten Little Snowflakes
Winter Mittens
Winter Week Activity Plan
Each week our activities are suggested on 5 simple themes, sensory or imaginative play, letter and alphabet, maths, snacks and recipes and arts and crafts. We don't have a set weekly plan however, we have a schedule that we have found works well at home with our preschoolers.
You can find our weekly structure below. But it is up to you how you do the activities or even how many of the activities you do.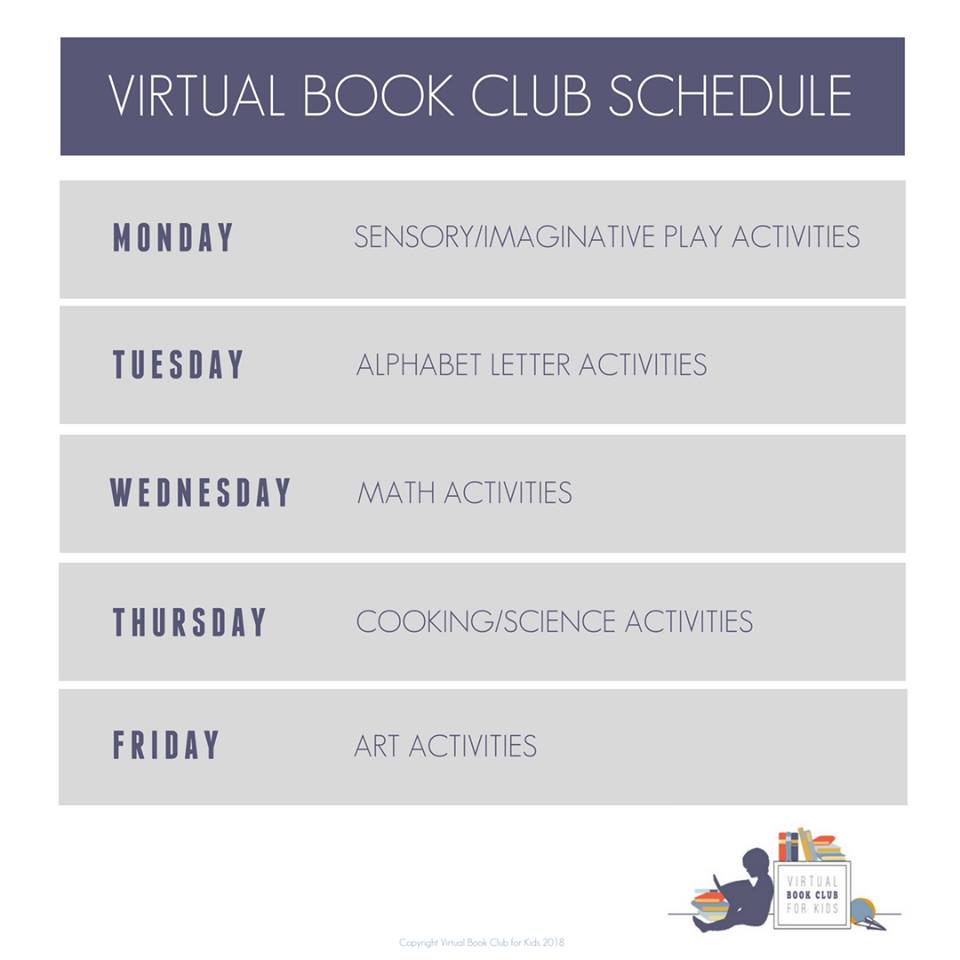 The Snowy Day by Ezra Jack Keats Winter Week for Preschoolers
A fun week of simple activities planned for you to do with your preschoolers inspired by the book The Snowy Day by Ezra Jack Keats on the theme of Winter.
Winter Themed Activities on Pinterest
Looking for even more ideas to do together this week with your preschooler? Then check out and follow our Winter Week Pinterest board below full of easy ideas to do.
Other Winter Books for Preschoolers
Would you like to add some other winter books to your collection for the week or a different book here are a few other books we recommend for reading together for our winter week theme.
Other Winter Themed Activity Plans from The Virtual Book Club for Kids
Check out these other winter theme and book-based activity plans from us at the Virtual Book Club for Kids.