For March we have some fun Preschool themes and fabulous featured books.
We've tried to combine celebrations as well as some common fun themes that you and your preschoolers will love to include.
We are hoping that the weather improves and that we will see the end of winter and welcome spring and new growth and beginnings.
So here we go our fun preschool books and themes for March for you to do together with the weekly Virtual Book Club for Kids.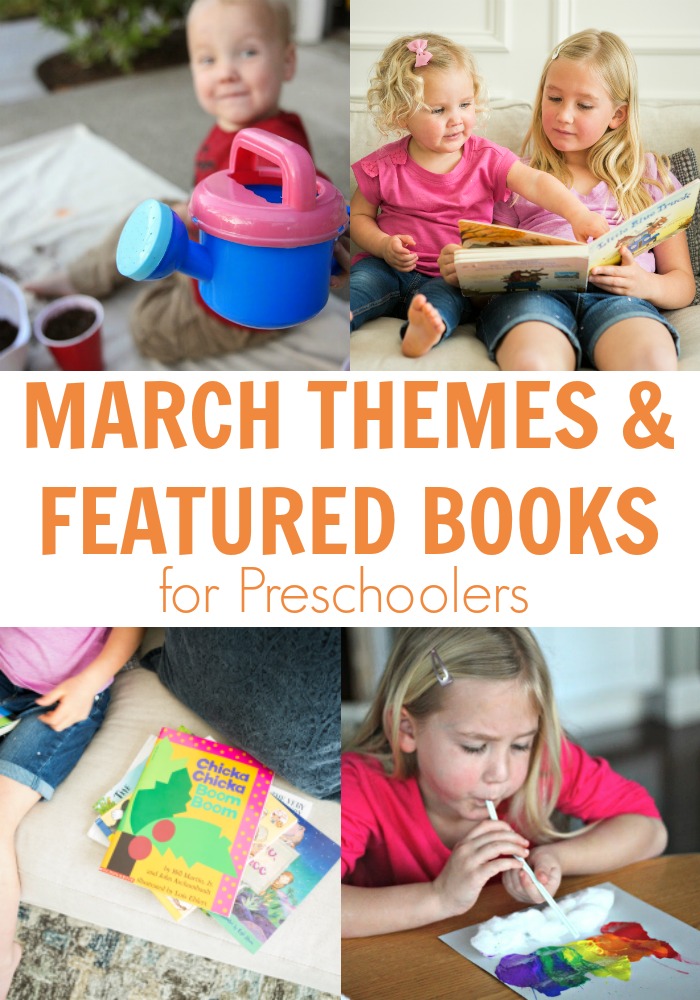 Find Your Activity Plan Here
March Themes and Featured Books for Preschoolers
Don't forget if you want our weekly plans straight to your inbox you can join our newsletter. You will receive our weekly activity plans for preschoolers straight to your inbox on a Friday with a link over to here to find out the full plan.
Each plan includes 5 simple activities to place, create, learn and have fun as well as suggestions for 3 other books that we recommend for you and your preschoolers to read together. To sign up all you need to do is fill in your details below.
Weekly Virtual Book Club Plans
Get ideas for activities, crafts and recipes based on popular themes and featured books straight to your inbox each week to inspire you to connect and create with your children
Preschool Themes for March
So here we go our Preschool themes for March for 2020.
We have included links to the books on Amazon. As an associate, we may earn from qualifying purchases.
March 2 ~ Colors
The featured book is Mix it Up by Herve Tullet
March 9 ~ The Garden
The featured book is The Tiny Seed by Eric Carle.
March 16 ~ Boats
The featured book is Sail Away by Donald Crewes.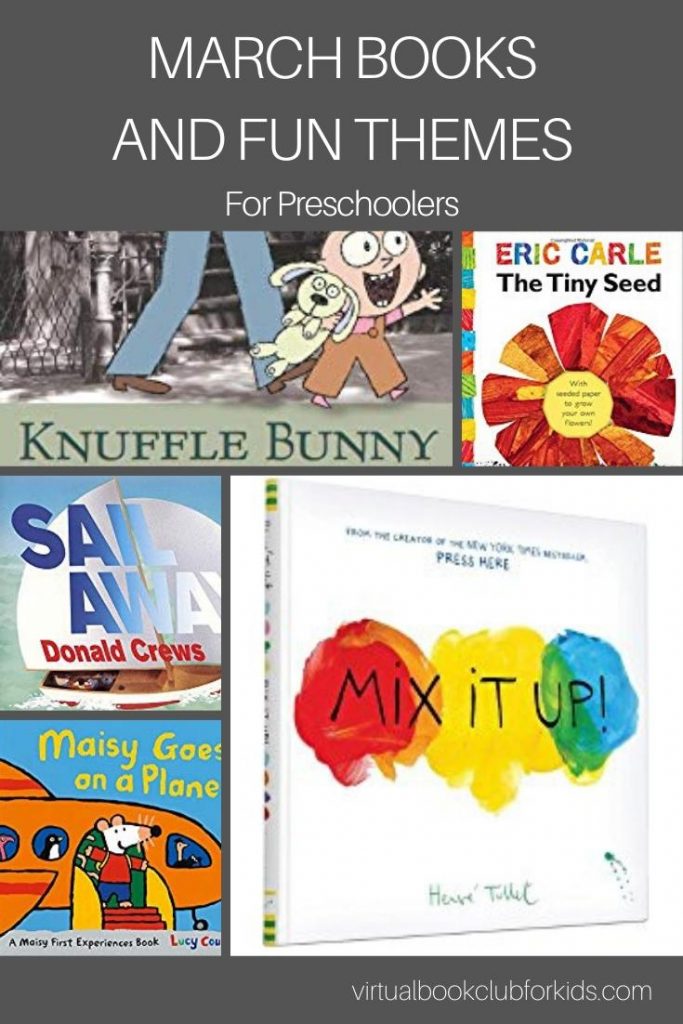 March 23 ~ Airplanes
The featured book is Maisy Goes on a Plane by Lucy Cousins.
March 30 ~ Bunnies
The featured book is Knuffle Bunny: A Cautionary Tale by Mo Willems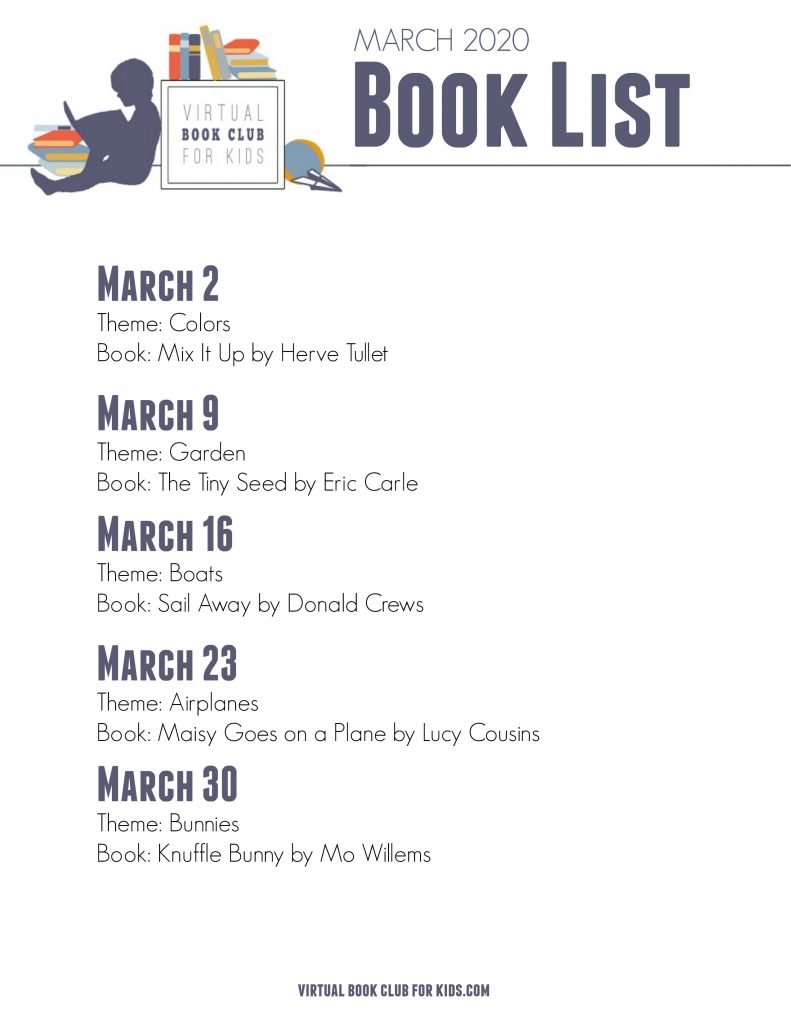 Themes and Featured Books for Preschoolers
If you are looking for more inspiration for themes and featured books for preschoolers then check out our Pinterest Boards. We have collected together the best hands-on activities for many themes and it's constantly updated just head on over and follow to see them on Pinterest as well.
More Preschool Themes and Books for the School Year
August and September Themes and Featured Books for Preschoolers
Preschool Themes and Featured Books for October
November Preschool Themes and Book Ideas
December Books and Themes for Preschoolers
January Themes and Featured Books for Preschoolers
February Themes and Featured Books for Preschoolers