For this week's theme for the Virtual Book Club for Kids, we are heading to the farm and looking at Harvest as one of our fall themes.
It's one of our favorite themes to explore throughout the year and there is always something different to explore.
Our featured book is by Alice Schertle and is The Little Blue Truck a favorite book and series we feature.
So here we go your activity plan for Farm Week featuring Little Blue Truck.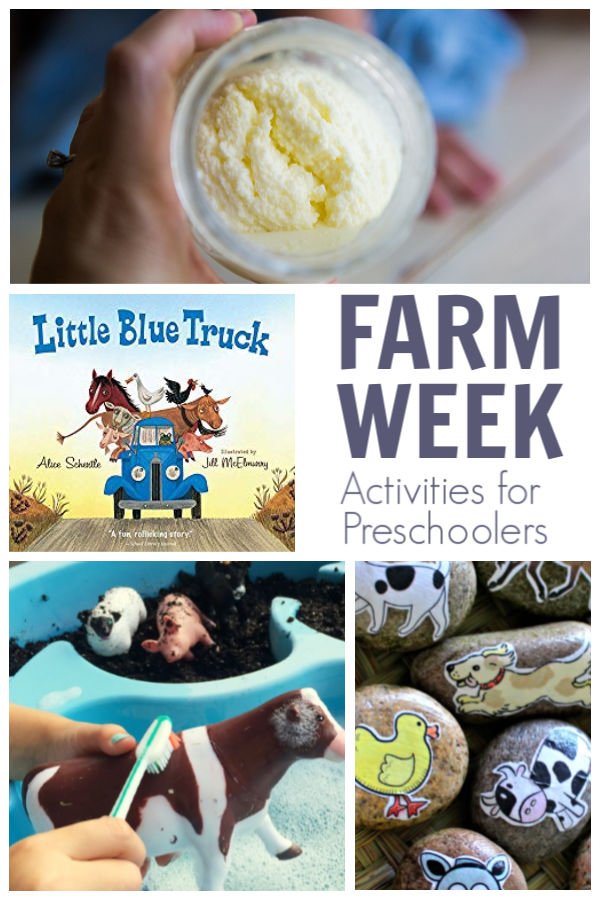 Find Your Activity Plan Here
Virtual Book Club for Kids Featured Book Little Blue Truck by Alice Schertle
We have included links to the books on Amazon. As an associate, we may earn from qualifying purchases.
In the Little Blue Truck by Alice Schertle the friendly little truck makes his way around the muddy farm meeting some of the animals on the farm as he goes.
Unfortunately, the mud proves too much for him and he ends up getting stuck.
But, it's not a problem as those friends he made are there to help him out as all good friends do.
We love this book for the message of friends, the truck noises and animal noises which our kids loved to follow along and copy.
Weekly Virtual Book Club Plans
Get ideas for activities, crafts and recipes based on popular themes and featured books straight to your inbox each week to inspire you to connect and create with your children
Farm Songs for Preschoolers
We have picked a couple of farm songs for you and your little one to listen to and sing along with this week.
Old MacDonald Had A Farm | Super Simple Songs
Farmer In The Dell | The Learning Station
Alphabet Farm" - ABC Alphabet Song for Preschool
Farm Activities for Preschoolers Featuring The Little Blue Truck
Each week, here on the Virtual Book Club for Kids we try and find 5 simple and easy to do activities that focus on playing, learning and creating.
We set them out under the headings and you can pick and choose however many you want to do.
Some of our members follow our suggested structure to the week (see the image below) whereas others host a Book Club Play Date which works really well too.
In the comments let us know how you structure your Virtual Book Club for Kids as we would love to know!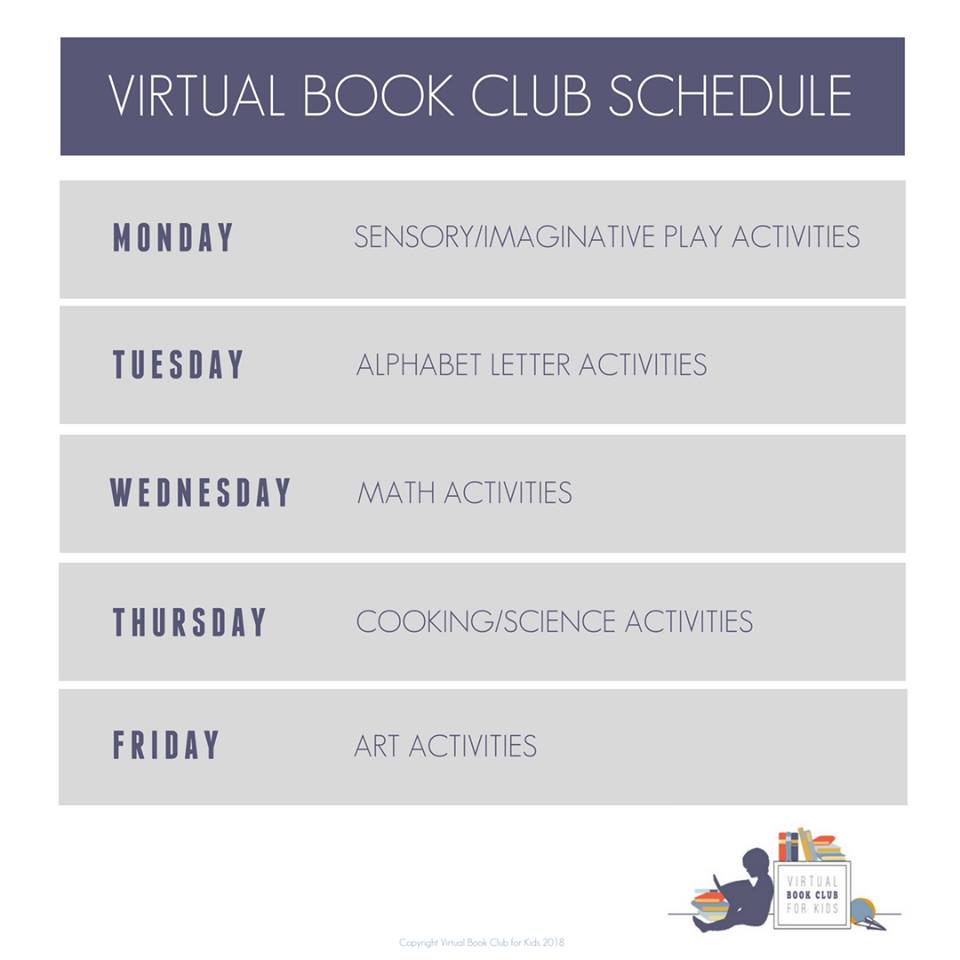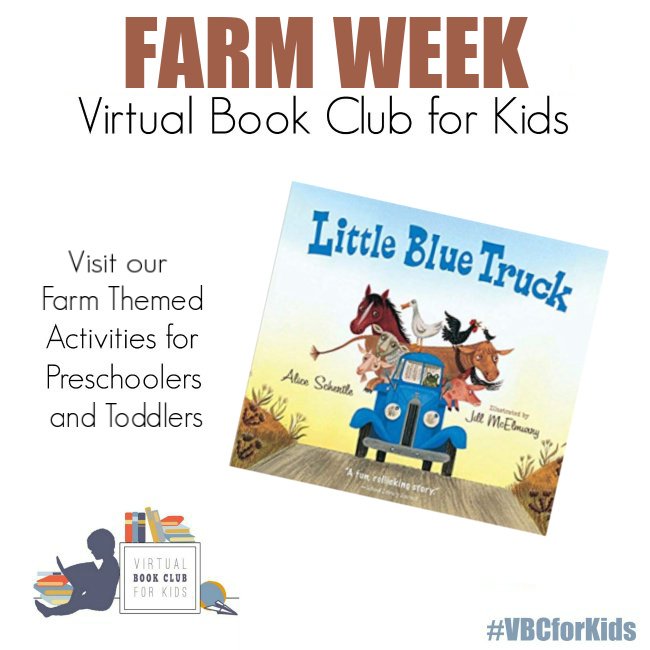 Little Blue Truck Weekly Planner for Preschool
Farm Activities for Preschoolers Featuring The Little Blue Truck
More Farm Themed Activities for Preschoolers
If you are looking for even more ideas then check out our Farm Week Pinterest Board for more ideas. We have included lots of fun activities that you and your preschooler will love to do.
Just click on the Follow On Pinterest and it will take you straight to the board.
More Farm Themed Books for Preschoolers
We like to provide 3 other suggestions of books that we recommend for preschoolers each week with our activity plans. These can be switched for the featured book or read as well.
Little Red Hen by Paul Galdone
Big Red Barn by Margaret Wise Brown
Moo, Baa, La La La! by Sandra Boynton
Check out our other Farm Books for Preschoolers for even more inspiration for reading together.
More Farm Themed Activity Plans for Preschoolers
Check out our Little Red Hen Farm Week Activity Plan from Last year - you will find an alternative Sensory Bin for this week as well as a recipe for bread that will go great with the making of the butter.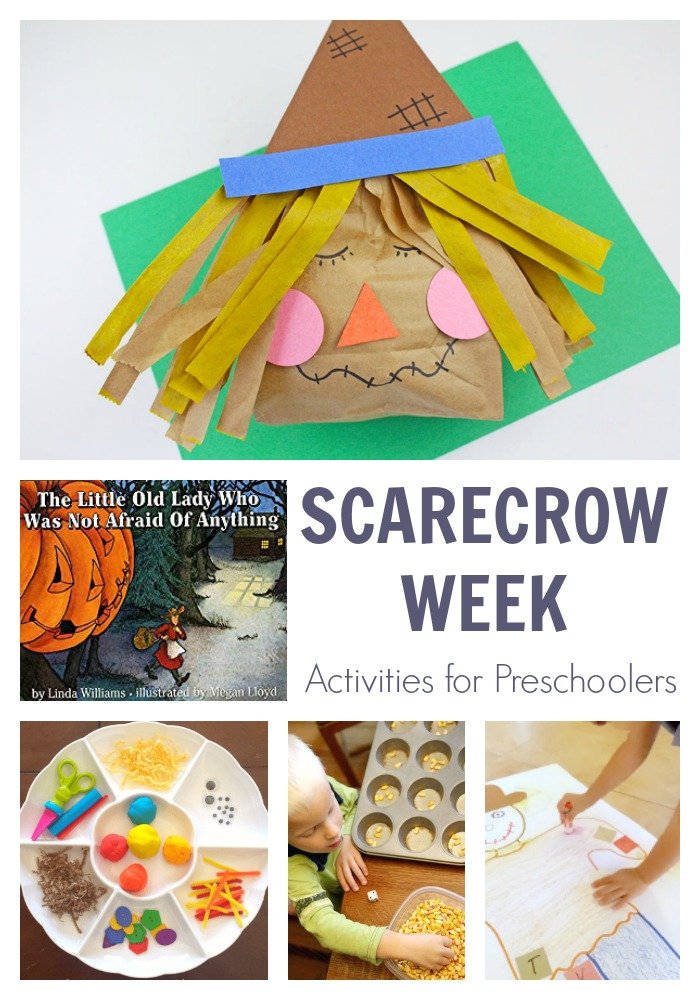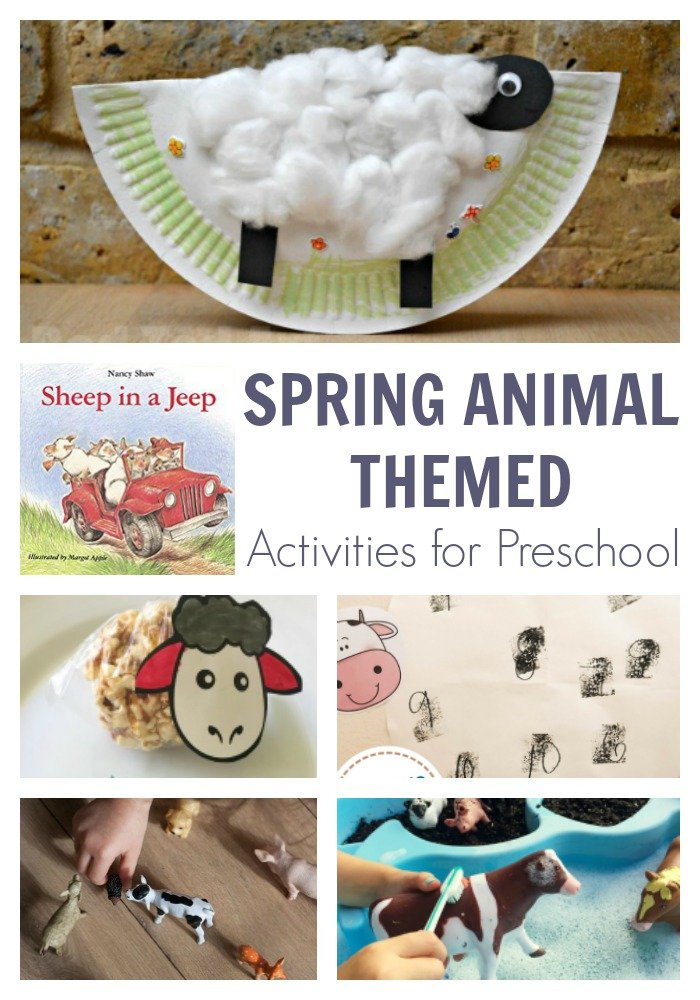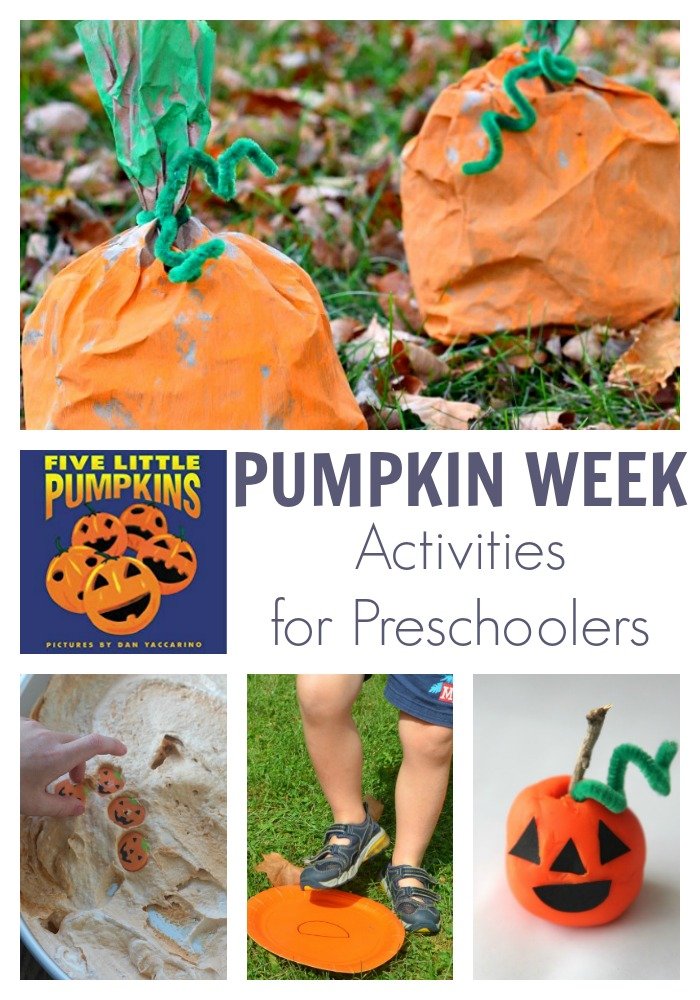 At Harvest Scarecrows can be found on the farms - our Scarecrow Week is fun not scary week of activities that would work well on the farm.
If your preschoolers like the farm animals we have a week of Farm Animal Fun inspired by Sheep in a Jeep.
Pumpkins are ripe at the moment and if you missed it last week we had a fun pumpkin week which would be great to do alongside the Farm theme too!